Managing Amenities the Smart Way
Yesterday, it was the pool. Today, it's dog parks. No matter how trends shift, amenities have always played an important role in attracting residents to multifamily properties. But whether you offer Peloton classes or a coworking lounge, property managers know that easily managing these spaces and managing them with fairness is the real challenge. 
Fortunately, today's technology easily addresses this challenge. Because RemoteLock and Community Boss' Amenity BossTM are integrated, you can "smarten up" those amenities and gain the power of controlled access and a reservation system all enabled by the cloud. That's a recipe for equitable, streamlined amenity reservation that requires very little of your time. 
Here, we take a look at some common scenarios property managers encounter around managing amenities and how this integration solves them. 
Self-Service for Residents
Nora, a property manager at a Class-A building in a major metropolitan area, has an impressive complement of amenities to attract new residents, including a coworking space, rooftop lounge with outdoor kitchen, an indoor basketball court and more. But she was often inundated with questions and complaints about use of these amenities as they were run on a first-come-first-serve basis. But now, with the RemoteLock-Amenity Boss integration and smart locks, she's put reservations in the hands of residents—literally. They reserve their spots from an app on their smartphones, freeing Nora from endless texts, emails and calls about the use of these amenities. 
Authorized Access
Robert chose his multifamily community partially for the robust amenities. He appreciates that he can use Amenity Boss' app for easy reservation of the coworking space, including a private room. When Robert books for his work week, he knows he's guaranteed access to the coworking space with a unique PIN. Plus, he need only show his digital reservation of the desk spot and room if there are questions. The property's management loves it, too. No more arguments among residents over who has a spot and when.  
Equitable Usage
Residents at the Idyll Apartments often complain to Tim, the property manager, about certain other residents who hog gym equipment during peak times. To ensure everyone gets a fair amount of time on the treadmills, bikes and such, Tim deployed Amenity Boss. Now, residents know that equipment is first-come-first-serve unless there's a priority reservation in place. Better yet, Tim can easily set daily, weekly or monthly limits in Amenity Boss, so amenities are available in a more equitable manner. 
Informed by Data
Property managers like Nora and Tim gain valuable insights with this technology like how and when residents use amenities. A look at either Amenity Boss' dashboard or access events on the RemoteLock dashboard point you towards slower times that are better for cleaning or servicing equipment, as well as when to open and close.
If there's a party or event booked, you can use "special closures" to shut down a certain amenity. Not only does this function automatically close and reopen the amenity, it lets residents know well beforehand. What's more, there's the ability to accept payments for generating additional revenue and add automatic refundable deposits for rental of spaces. 
Elimination of Keys
Best of all, with RemoteLock and Amenity Boss in place, physical keys are things of the past. Everyone enjoys the convenience of keyless entry into amenity spaces. Property managers free themselves of managing countless keys to amenity spaces and gain peace of mind about the security of their amenities when not in use. And residents get the ultimate convenience of using a PIN, key fob or card to gain access to the amenity space, plus the reassurance that they'll have fair opportunities to run, bike, grill and more. 
Maximize Your Amenities via Best-In-Class Technology
Technology like the RemoteLock-Community Boss integration transforms property managers' love-hate relationship with amenities into an easy, breezy one. With this advanced technology in place, amenity use becomes convenient and fair for residents, and easier to manage for property managers. 

Interested in learning how RemoteLock and Community Boss can work for your multifamily community? Chat with a RemoteLock expert today about this useful, efficient technology.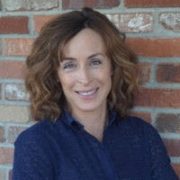 Molly Worth
Senior Writer
Molly Worth is RemoteLock's senior writer and editor, and is enthusiastic about making tech topics relatable and enjoyable. Prior to joining RemoteLock, she worked at several Denver ad agencies, and was instrumental in creating and fine-tuning brand voices for both national and local clients. Infused with her belief in the power of technology to simplify everyday living, Molly's writing helps highlight the human benefit of technology for novices, experts, and everyone in-between.