4 Ways to Optimize Resident Retention
When the markets are down and inflation is up, the experts say it's the ideal time to focus on your existing customers. After all, it can cost anywhere between five to seven times more to acquire a new customer than to retain your old one. In the multifamily world, this is particularly evident as apartment turns are expensive to execute and recently turned apartments may sit unoccupied for longer in 2023. So what can multifamily property managers do to strengthen resident retention efforts?  
Cultivate a Customer-Centric Focus
Research says that companies who follow a diehard customer-centric strategy actually perform better during a downturn. Applying that type of strategy in multifamily environments can be a steadying and even bolstering force to keep bottom lines on track. Here, we highlight four approaches to make residents more inclined to renew and boost resident retention.
Prioritize Open Communication
Offer More Concierge-Like Amenities
Start a Loyalty Program
Build Community Bonds
1. Prioritize Open Communication
Any experienced property manager will tell you that it's absolutely vital for property management teams to communicate well with their residents. That's a proven way to increase satisfaction and resident retention rates. Just take care how you do it.
There is no shortage of ways to communicate in today's world. Just remember that residents are busy people, too. Each will likely have a preferred method. So, be sure to use multiple channels when communicating. Send the e-blast and text alert, communicate via your online portal with push notifications and post on social media. When people get in the habit of hearing from you, they'll always know where to turn for the latest updates.
Keep communications regular. Depending on your residents' needs, you may want to check in monthly, weekly or even daily. For example, if your property holds an annual holiday cookie swap, schedule an automated phone call the night before the event, an email message with time and location information, and a variety of check-in methods to remind residents.
Look for time-saving software that allows you or your staff to instantly send out the same message in text, email, push notifications and more. You can find similar programs for social media that post the same content to different platforms. This kind of automation makes communicating easy and more likely to happen regularly.
2. Offer More Concierge-Like Amenities
Today's residents, especially those who are renting by choice, expect a certain level of service. Depending on your property class and local market, that infinity pool or new gym may be expected. Take a cue from the customer service approach and understand that residents are most attracted to amenities that offer safety and convenience. According to ButterflyMX, a leading provider of property access solutions, the eight best apartment amenities are:
Outdoor space
Smart thermostats
Pet amenities
Package delivery system
Parking and transportation amenities
Co-working space
Proptech like electronic access control, smart thermostats, package delivery rooms and the like offer a hidden benefit, too. It's super convenient for residents and it also saves your staff time. At the end of the day, your NOI relies heavily on smooth building operations. The right proptech delivers operational efficiencies immediately, allowing you or staff to do in minutes what used to take hours.
3. Start a Loyalty Program
As far as resident retention goes, a loyalty program can be simple at the start and grow in response to your residents' feedback. The newest trend is to offer a program where residents accrue points for certain activities that can earn real rewards. For example, points are accrued when a resident joins the online resident portal, likes a post on social media or refers a new resident. Then, those points are used for things residents actually want like a carpet cleaning, front door makeover, travel or even to pay rent.
4. Build Community Bonds
Offering the occasional happy hour is one thing. But investing some time to identify exactly what type of regular social programming residents like is what can really drive up resident retention. Now, you're building a community where people come together on a consistent basis.
Knowing your audience is key here. For example, the Baby Boomer crowd may want a cooking class or organized outings to local museums or theaters. Younger adults may appreciate financial literacy or job networking opportunities. Additionally, many multifamily communities are finding that their residents want to improve the greater community through volunteering at a community garden or Habitat for Humanity builds, or participating in a blood drive. The bottom line is your multifamily family is an extension of the surrounding neighborhood and strengthening those connections will only help increase residents' desire to stay.
Tune Into the Resident Experience
There's no doubt that every property needs to attract new residents to grow. But smart real estate professionals know it's less about customer attraction versus customer retention, and more about finding the perfect balance between the two. In uncertain economic times, property managers may find that pushing the resident retention lever is the more affordable strategy that also offers far-reaching benefits in building brand loyalty and strengthening vital relationships.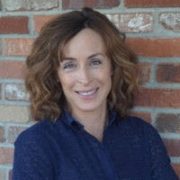 Molly Worth
Senior Writer
Molly Worth is RemoteLock's senior writer and editor, and is enthusiastic about making tech topics relatable and enjoyable. Prior to joining RemoteLock, she worked at several Denver ad agencies, and was instrumental in creating and fine-tuning brand voices for both national and local clients. Infused with her belief in the power of technology to simplify everyday living, Molly's writing helps highlight the human benefit of technology for novices, experts, and everyone in-between.