How Access Control Tech Helps Your Business Prepare for a Recession
Whether you work in a sprawling multifamily operation or a local vacation rental management company, many of us are preparing for economic upheaval that forecasters say is coming in 2023. Inflation, higher interest rates and supply chain shortages already have businesses working to minimize risks and focus their resources. Case in point, the months of July through September are seen as the golden leasing period in the multifamily industry, typically yielding the strongest numbers of the year. But property management software provider, RealPage, recorded negative apartment demand during 2022's third quarter for the first time in 30 years.
Use Access Control Tech to Boost Productivity
Even faced with this daunting landscape, experts say it's not a time to panic and cut costs in a way that will hurt your business in the long run. Instead focus on finding ways to be more productive. For example, with one of the best business access control systems, you can drive efficiencies and better position your business when recovery comes. For property managers in both multifamily and vacation rental, that means having automations in place to drive more seamless processes to boost your team's efficiency, and in some cases even lower head count. 
Robust access control tech like RemoteLock offers value way beyond just keyless entry. This advanced solution saves time and labor costs by:
Deploying from the cloud, so you can manage your system remotely, from anywhere
Centralizing each property's access on one easy-to-use dashboard
Supporting multiple types of credentials—PIN codes, key fobs, prox cards, mobile—on one system
Covering every door—common area doors requiring hardwired access control systems, unit doors or utility closets with smart locks and even doors beyond the reach of property Wi-Fi such as storage buildings
Giving you choices by working with many of the most popular smart lock brands
Integrating smoothly with essential business software such as property management systems, rental booking platforms and more
Allowing for customized access schedules for residents, guests, visitors and vendors
Offering "Common Door" feature to easily duplicate access to main entries, laundries, fitness rooms and other common doors

Choose Wisely
In the fast-moving proptech space, companies come and go, plus mergers and acquisitions occur regularly. Research your business access control systems to ensure the providing company has been around long enough to offer stability as well as the necessary customer support you'll likely need. For example, RemoteLock boasts 11 years in business and staffs Customer Success and Support teams to ensure customers' transition to electronic access is seamless. 

Technology that drives efficiencies is good in any economy and especially good in a recession. Instead of seeing access control tech as an expense, recognize that it delivers valuable returns. You gain the confidence and convenience of automated processes, the revenue increase that can come with scale and the peace of mind that costly human error is eliminated. While some of that can't be counted in dollars and cents, it's all valuable ROI. Isn't it about time you embraced the future?
Chat with a RemoteLock expert today about how to streamline your business operations with one of the industry's leading business access control systems and your choice of smart locks.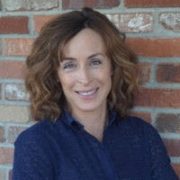 Molly Worth
Senior Writer
Molly Worth is RemoteLock's senior writer and editor, and is enthusiastic about making tech topics relatable and enjoyable. Prior to joining RemoteLock, she worked at several Denver ad agencies, and was instrumental in creating and fine-tuning brand voices for both national and local clients. Infused with her belief in the power of technology to simplify everyday living, Molly's writing helps highlight the human benefit of technology for novices, experts, and everyone in-between.