Airbnb Horror Stories and How to Avoid Them
My story begins on what I thought was a peaceful Thursday night in Kona, HI, my newly adopted home.
Recounted by RemoteLock Customer Service from a customer
Vacation Rental Owner Rethinks Her Open Door Policy
I had just finished streaming my favorite murder mystery (with absolutely zero thought that I'd soon be featured in one of those Airbnb horror stories everyone's heard about), and was ready to bundle off to bed. 
Now, this is the point where the story could go one of two ways.
First way: I get into my comfiest PJs, conduct a soothing skincare ritual and pour myself between my freshly laundered sheets. Eventually, I drop off into a refreshing sleep that's perfectly balanced in four stages, the last stage being deep REM sleep when I dream of executing a jaw-dropping air reverse off a mammoth wave while still looking good (and quite a bit slimmer!) in my bikini.
Second way (which is what actually happened): I never make it into my PJs. Instead, the phone rings with a call from an irate guest. Jim had checked into my condo that I had just begun renting on Airbnb, but, to his surprise, the place was still a complete mess. He said the bed was unmade, the bathroom was a mess and dirty dishes were lying on the counter. It was clear to him the cleaner just never showed up.
"It's hard enough to plan a vacation," Jim ranted. "But now I have to deal with this? This is supposed to be the start to an amazing week in Hawaii, and now I have this disaster. I expect you to make this right."
Despite some mounting anxiety, I managed to hold it together and assured Jim that fixing the situation was my number one priority and I'd get right back to him. Once we'd hung up, panic really began to take over as I realized there was no way in the world I was going to get a cleaner to come at 10 p.m.
If you're in the vacation rental business, you know how things can quickly turn from fairy-tale perfect to one of those dreaded Airbnb horror stories. Fortunately for me, finding an answer didn't take long. After triple-checking the reservations (on every one of my channels, just to be sure things were working properly) and my email communications with Jim, I confirmed that the problem was not the cleaner forgetting about my unit. The real problem was that Jim actually arrived a day early!
I heaved a welcome, but fleeting sigh of relief. Then I realized my even bigger problem. The two sisters from California WERE STILL STAYING in the unit.
I felt like a helpless victim in a stalker movie–my fumbling fingers couldn't dial Jim's number fast enough!
"Jim, it appears there's been a mix-up somewhere," I said in a very hurried tone. "My records show that your stay doesn't start with us until tomorrow. I need you to leave the unit immediately, so we can continue this conversation with you outside, okay?"
At first a bit incredulous, Jim couldn't believe it was his mistake. But after looking more closely at his emails, he said a more colorful version of "Whoops!" and scrambled out of the apartment, locking the door behind him with the key that he should not yet have.
How'd this happen? And why wasn't I snug in bed getting ready for my epic surfing feat? It was a simple but significant mistake on Jim's part. He messed up his travel and lodging dates. But the lockbox code he was given worked just fine, and with the spare key found inside, he simply unlocked the door and walked right in.
I got lucky. The sisters who were renting the unit weren't back yet from their evening luau. It was just a matter of chance that they weren't there, or this situation could have been very embarrassing and frightening for the guests already in the condo. Or maybe even a real legal liability? You don't have to have much imagination to know that the situation could have been far worse.
That's the short story of how I became one of RemoteLock's latest customers. Choosing a style of smart lock was easy. There are so many on the platform. The software is easy to use, too. Now there's no need for a lockbox, and I've got a safer way to provide access—one where overlapping guests and Airbnb horror stories will never happen again. The bottom line for anyone in the vacation rental biz? Physical keys, with or without lock boxes involved, are outdated, insecure and costly.
From my phone, now I simply issue unique, time-bound, self-expiring codes for all my guests and cleaners. And soon, I'll set up the integration with Airbnb so those codes are automatically delivered and generated to guests upon approved bookings. Then, I can get back to delivering personal attention to my guests to ensure those five-star reviews … and working on my surfing moves.
It's a beautiful thing when guests, staff or contractors get the access they need. But avoidable horror stories around access management are still all too common. Let RemoteLock help you prevent your own access management headaches. Reach out for a consultation today.
Have your own access control horror story? Email them to us at Editorial@RemoteLock.com, and if we use your story in a future communication we'll send you a $100 Amazon gift card. Don't worry, we'll keep it anonymous.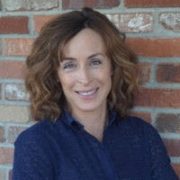 Molly Worth
Senior Writer
Molly Worth is RemoteLock's senior writer and editor, and is enthusiastic about making tech topics relatable and enjoyable. Prior to joining RemoteLock, she worked at several Denver ad agencies, and was instrumental in creating and fine-tuning brand voices for both national and local clients. Infused with her belief in the power of technology to simplify everyday living, Molly's writing helps highlight the human benefit of technology for novices, experts, and everyone in-between.