How Innovators, Entrepreneurs, & Disrupters are Reimagining Access Control
Medical cabinets, bike lockers, multi-family properties, a self-serve bookstore, even shower facilities for truckers at gas stations—RemoteLock solutions truly work for any door, anywhere.
The rise of smart locks and access control has helped bring security and convenience to a broad range of people, places, and things. At RemoteLock, we've seen our fair share of customers wanting an industry-leading access control system for obvious applications like vacation rentals, multi-family apartment buildings, commercial offices, coworking spaces and more. But we've also helped some customers with more unusual applications.
Take our hospital client who was looking for a much more affordable way to secure medical supplies. Jeffrey Firman, the director of inventory management at Community Howard Specialty Hospital in Kokomo, IN, had a number of medical cabinets on wheels that were often in public areas and needed secure locks. The mobile cabinets were equipped with locks and access control software with expensive monthly fees, and the manufacturer informed Firman that the hospital would have to buy all new cabinets by the end of 2021. "That's actually several million dollars worth of cabinets we'd have to replace," he explains.
Not willing to pay these exorbitant fees, Firman launched an extensive internet search and chose RemoteLock. After discussing the specifics of Firman's challenge, RemoteLock Regional Sales Manager David Dearman and a local integrator offered the perfect solution to his cabinet crisis and a way to save significant dollars. Together, client and access-control expert successfully stripped and retrofitted one prototype cabinet. After this initial test proved successful, Firman was ready to do the same to 21 other mobile cabinets. He estimated the cabinet "remodels" will save the hospital over $100,000.
Then there's Easy Rider Bike Rentals. Tom Lund had heard about the new development of a golf course where he lives in southern Utah, which had hopes of becoming a full-fledged vacation rental community someday. But the amenities stopped at golf. That's where Lund saw an opportunity with an e-bike rental shop. The pandemic hit and Lund had to pivot to an automated model. "Now, it's our focus," says Lund.
His bike lockers are secured through RemoteLock software and ReadyPINTM credentials on special locks that can be managed even where there's no network connectivity. The RemoteLock platform easily integrates with Lund's reservation system. So, customers choose a location, reserve their e-bikes online, then access the bike lockers with a RemoteLock-generated code during their rental window.
Not surprisingly, multi-family properties are converting to cloud platforms, too. RedPeak is one of the largest multi-family developers and operators in Denver, CO. With 1,600 units across 36 properties, the company spent countless hours managing physical keys for residents, maintenance, and deliveries. Converting to RemoteLock allowed RedPeak to kiss all those keys goodbye. The company now works from a single point of command to easily manage PIN codes for every lock installed on each of the 36 properties. Plus, RedPeak takes full advantage of more sophisticated access rules, schedules, and reporting.
---
Learn how RedPeak, a leading Colorado management company, simplified operations across its multiple locations with RemoteLock.
---
Like RedPeak, San Pedro Apartments in San Jose, CA, wanted to ditch its physical keys and all the man-hours and costs associated with them. Management also saw a way technology could fuel a new hybrid-business model and revenue stream. Eighteen units are now used for short-term travelers with the remaining 12 allocated to long-term residents. Smart locks were installed on all 32 residential doors. RemoteLock's universal access control platform integrates with a booking system to generate a unique PIN code for each short-term rental. It's all done from one platform remotely, streamlining operations significantly.
---


Download the San Pedro Case Study
Learn how San Pedro increased employee productivity and boosted business Efficiency with RemoteLock.
---
Medical cabinets, bike lockers, apartments, a self-serve bookstore, even shower facilities at truck stops which are reserved and rented for less than 30 minutes at a time–RemoteLock solutions truly work for any door, anywhere. That includes both hardwired and smart-lock solutions. You can secure one door or thousands because of RemoteLock's scalability, and you can manage access from anywhere on one single, streamlined dashboard. People in industries from health care to recreation to who-knows-what are realizing that making the switch from physical keys to smart locks and using cloud-based access control software means greater security, greater efficiency, and greater savings by eliminating rekeying costs and streamlining business operations.
Are you ready to discover what the leading provider of cloud-based access control and smart lock management software can do for you? Bring us your access-control puzzle and we'll help you unlock it.
RemoteLock Solutions Secure:
Short-Term Vacation Rentals
Multi-Family Housing
Commercial Buildings
Multi-Use Buildings
Model, Spec & For-Sale Homes
Coworking Spaces
Restaurants
Retail Stores
Gyms
Universities
Health Care Clinics
And More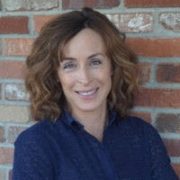 Molly Worth
Senior Writer
Molly Worth is RemoteLock's senior writer and editor, and is enthusiastic about making tech topics relatable and enjoyable. Prior to joining RemoteLock, she worked at several Denver ad agencies, and was instrumental in creating and fine-tuning brand voices for both national and local clients. Infused with her belief in the power of technology to simplify everyday living, Molly's writing helps highlight the human benefit of technology for novices, experts, and everyone in-between.