Important Rental Upgrades to Consider in the Off-Season
While many in the short-term rental (STR) industry enjoyed unprecedented growth in 2021, experts like AirDNA see last year as an anomaly. According to AirDNA, demand hit record highs and supply contracted, as many owners used their rentals for themselves, found long-term renters or sold their properties. Fewer available listings pushed occupancy to surprisingly high levels. This year, occupancy is normalizing with many vacation rental managers spotting shoulder season and off-season on the horizon—the perfect time for rental upgrades.
Downtime? Time to Strategize
In addition to tackling property maintenance and other rental upgrades, the low season allows short-term rental managers and operators to rethink marketing strategies. Here, we've compiled tips to help you make the most of your downtime.
Know Your Market
Since the pandemic, many travelers have discovered short-term rentals for the first time. According to AirDNA, an average year sees about 25% of short-term renters trying it for the first time. During 2020 and 2021, that percentage soared past 40%. While this is encouraging, it's important not to rely solely on national trends. Be sure to take advantage of data tools to clearly define what demand looks like in your specific market.

Adapt Your Pricing
Pay close attention to LOS (length of stay) trends before it's too late and offer discounts for longer stays when appropriate. And, of course, stay competitive with your pricing. Consider rental upgrades like popular property management software (Guesty, Hostfully and Hostaway) that have useful pricing tools.

Take Advantage of OTA (Online Travel Agency) Tools
Many OTAs offer last-minute deals or other tools to capture extra demand like using tags and labels such as sustainable accommodation, or family- or pet-friendly accommodation to better differentiate yourself and improve your listing rank.

Move Toward Interoperability
Take a good look at how your systems work together. Essential business software with open APIs allows you to easily integrate into one system versus swiveling back and forth between different systems. One of the best rental upgrades? Flexible access control software like RemoteLock integrates smoothly with booking platforms, property management software and more to give you one powerful technology stack.
Smart Rental Upgrades: Cloud-Based Access Control
Another step to take during your slow season? Finally rid yourself of the many headaches associated with access control that seem to exponentially multiply in the busy season. As far as rental upgrades go, cloud-based access control is an easy way to streamline your business operations. Plus, software like RemoteLock integrates easily with several popular booking platforms and property management software like Airbnb, Guesty and more.
RemoteLock's software paired with your choice of a wide variety of smart locks is a strategic investment for your business. It allows vacation rental managers to:
​​Automatically send access codes to guests through integrations with popular booking platforms.
Never bother with physical keys again—no more lock boxes, no lost keys, no locked out guests.
Create custom schedules for housekeeping, and track when cleaners enter and exit.
Quickly add or revoke access for unplanned maintenance or schedule changes.
Manage it all from a single, easy-to-use dashboard from your smartphone or laptop.
Our recent history has proven that people will always want to travel. But any good business owner makes a plan to accommodate the inevitable highs and lows. Now's the time to tackle those rental upgrades and reach out to one of RemoteLock's access control experts to help with an important operational strategy, too.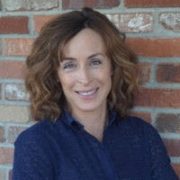 Molly Worth
Senior Writer
Molly Worth is RemoteLock's senior writer and editor, and is enthusiastic about making tech topics relatable and enjoyable. Prior to joining RemoteLock, she worked at several Denver ad agencies, and was instrumental in creating and fine-tuning brand voices for both national and local clients. Infused with her belief in the power of technology to simplify everyday living, Molly's writing helps highlight the human benefit of technology for novices, experts, and everyone in-between.