5 Reasons You Need an Access Control Expert
Accelerated by the Internet of Things, smart locks are popping up on doors to all types of spaces, from Denver to Dubai. If you're a homeowner who's opted for this smart device, you belong to one of the 9 million households that now have at least one smart lock, say industry resources. What's more, you may have also taken the DIY route, as nearly two-thirds of consumers report installing their smart locks on their own.
(No surprise here! We've shown you that even an 11-year-old can easily tackle the installation of a smart lock.)
Buying, and even installing, a smart lock is all well and good for some of us. But what if you've got a business with lots of doors… in different places… with a range of door hardware… and truckloads of different people needing access?
Before you run away pulling out your hair, read on. For over a decade, the access experts at RemoteLock have been helping businesses configure and streamline the most complex access control solutions. Here, we highlight five access scenarios that seem discouragingly complex, but are completely doable with the help of a trained professional.
1. You have different types of doors, including hardwired ones.
You'd love to join the smart-lock revolution, but your property has a hardwired access control system at the main entrance that's been there since before cell phones existed. Sure, you could install smart locks on the interior doors. But what's the point if tenants or residents still have to carry around a key fob or card to gain access via this hardwired system?
Fortunately, RemoteLock offers the answer. This flexible platform brings together both hardwired doors and those enabled with smart locks on one system. Even if you have an existing hardwired system, many of these can also migrate to RemoteLock's cloud-based platform, so there's no need to rip and replace old hardware. Instead, a RemoteLock pro and one of our integrator partners can connect this outdated access control system to the cloud, giving you the ability to remotely manage every door—those with smart locks, too—on one streamlined system.
2. You have different kinds of door hardware.
If you're taking advantage of the growing vacation rental industry and adding more properties to your portfolio, you'll likely end up with a hodgepodge of doors and hardware at different properties. Take RemoteLock customer Sophie Leigh-Jones, for instance. She runs a vacation rental company in Sussex, England. Many of her properties are historic homes with older, unique doors, many with mortise latches, a type of lock that's more common in Europe, and on commercial installations in the U.S. Given all that complexity, a single access solution seemed an impossible dream. But an access pro from RemoteLock came up with several hardware solutions for Leigh-Jones, including a brand-new, Euro-style cylinder lock that's perfect for retrofitting old doors with mortise locks. Best of all, Leigh-Jones can remotely manage all of her properties' doors and their diverse hardware from one app on her smartphone or laptop.
When it comes to hardware choice, the RemoteLock platform affords customers the ultimate in flexibility and control. It manages the greatest diversity of smart locks and wired access from leading manufacturers, as well as different connectivity methods (i.e., Wi-Fi and Z-Wave). This proves invaluable in multifamily and commercial buildings that may manage exit-bar doors, high-traffic main entrances, glass doors and more.
3. You have shared access devices with other organizations.
Many multifamily and commercial buildings are designed to accommodate various uses like office and retail. How can you successfully deploy a unified access solution when access is shared by users with completely different needs in a given building?
Again, the RemoteLock pros have answers. In one multifamily building in downtown Denver, access to a parking garage is shared by residents of the building and employees of the Whole Foods located on the ground floor. "The multifamily property actually owns the access control," explains Scott Burns, RemoteLock's Chief Success Officer. "But Whole Foods' employees also needed access at some points like the parking garage gate." Working with an experienced integrator from within RemoteLock's trusted partnerships, the RemoteLock team created a solution that allows the multifamily operator to share the parking-garage access device. So, the grocer can create scheduled access on the shared device, allowing employees to park in the garage during set times. Residents of the building have separate access permissions, which are managed by the multifamily operator.
4. You have users with diverse access needs.
Multi-use buildings often present more complicated access scenarios due to the variety of people that access and navigate the property. One multifamily building in Los Angeles that uses the RemoteLock platform demands every requirement that most apartment communities need like access control on the main entrance, residential doors, parking garage, etc. But the building's management is also taking advantage of home sharing. Through an integration with the client's property management software, the RemoteLock software sets access permissions for short-term guests and delivers time-bound access codes for the main entrance, elevators, specific units and certain building amenities upon approved bookings.
5. You need to specify who can do what within the software.
Once again, in those large multi-use buildings, management requires more fine-tuning with its access control solution. In this paradigm, permissions are granted according to roles, and roles are assigned to users. So, the leasing team is assigned a role that allows them to easily manage access users and guests, but not to manage devices, different software integrations or billing information, for example. On the other hand, general managers have a full range of administrative capabilities like the ability to assign door groups, create and manage access schedules, see PINs and most importantly, set and manage roles within the system. The RemoteLock platform allows for this granular level of permissions due to its flexible design.
Complicated? It Doesn't Have to Be
There's no doubt smart locks and other connected devices have changed the way we live and work. These applications can be as easy as installing a smart lock on your own home's front door. Or, for business owners, it can be a complicated scenario that requires planning and guidance from an access control expert with solid integrator partnerships.
RemoteLock has successfully solved access challenges for customers with one door and those with hundreds. If you're looking for a streamlined solution to a complicated access problem, contact us today.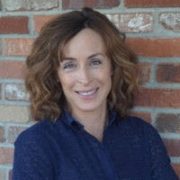 Molly Worth
Senior Writer
Molly Worth is RemoteLock's senior writer and editor, and is enthusiastic about making tech topics relatable and enjoyable. Prior to joining RemoteLock, she worked at several Denver ad agencies, and was instrumental in creating and fine-tuning brand voices for both national and local clients. Infused with her belief in the power of technology to simplify everyday living, Molly's writing helps highlight the human benefit of technology for novices, experts, and everyone in-between.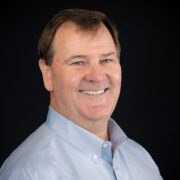 Scott Burns
Chief Success Officer
Scott has more than 30 years experience in tech leadership roles, and a track record of helping businesses overcome the challenges of rapid growth, developing strong teams and ensuring customer success. He was named one of the Top 5 Technology Executives by Los Angeles Business Journal.