Smart Lock Snafus: 5 Mistakes You Might Be Making
Whether you're just beginning to explore smart locks or looking to upgrade an existing access control system, watch out for these common mistakes. Then take it one step further and learn how to get around them with a few tips from the pros.
1. Thinking That Every Door Can Accommodate a Smart Lock
Yes, smart locks are wonderful and convenient. But that doesn't mean every door on your property can or should accommodate one. Access Control System (ACS) Support Specialist Aidan Kieffer from RemoteLock points out glass doors as an example. These sleek doors can be single or double pane, and are often used at exterior main entries on multifamily and commercial buildings. He explains that the vertical metal frame on each side of a glass door is known as a stile. To align with the sleek aesthetic of a glass door, these stiles are often too narrow to accommodate a connected-lever smart lock. "Glass doors can be tricky," says Kieffer. "They usually can't take a Wi-Fi lock and require hardwired access." That's why he recommends speaking with an access control specialist for guidance on all hardware. 
High-traffic doors fall into this category, too. For example, a main entrance at a commercial or residential building may see hundreds of entries per day. The batteries in even the best smart lock would wear out quickly with this constant traffic. These doors typically require a hardwired access control solution that doesn't rely on batteries for power. Because such solutions require a powered connection, they must be installed by an electrical professional.
2. Buying a Smart Lock That Can't Withstand Your Climate
Imagine buying and installing a smart lock only to find it doesn't function when it rains heavily or freezes on very cold winter days. Unfortunately, that's happened to many folks, says Mike Muenzenmayer, commercial sales consultant at RemoteLock. He understands that each area of the country has its own climate challenges requiring certain grades and types of smart locks. 
"Our job is to help you find the right solution, regardless of the environment," says Muenzenmayer, who's well versed in lock grades (developed by the American National Standards Institute) and their corresponding applications. So, an elegant-looking smart lock may catch your eye, but it may not have what it takes to withstand wet, salty climes. Muenzenmayer points clients toward sturdier locks designed for marine environments like the KIC 5000 and 6000 series and Schlage Connect Deadbolt, to name a few.
3. Not Verifying How Many PIN Codes a Smart Lock Can Hold
Andrea Eskanos, who works in Customer Success Enablement at RemoteLock, has seen customers become enthralled with a certain brand of smart lock, purchase their favorite, then discover it only accommodates 100 PINs. 
"If you're a business with 8,500 employees, you can very quickly run out of codes," she says.
So, check PIN code storage, for sure, and err on the side of more PINs if you think your business will grow. 
4. Overestimating the Strength of Your Connectivity
Eskanos also sees customers who want to outfit an entire property with smart locks. Not a bad idea, in theory. But she's talked with several customers who are very disappointed to discover that the building's Wi-Fi network won't stretch to connect to a smart lock on a pool gate or an outbuilding. "Algorithmic locks provide great solutions for those doors," she says, referencing smart locks like ReadyPIN that work on or offline. ReadyPIN-enabled smart locks do not ever need to connect online to validate the PIN because the PIN code itself is encrypted with all the access permissions needed. This allows users to bring remote access control capabilities to any door, with or without a Wi-Fi network connection.
Rob Goff, RemoteLock's vice president of hardware, adds that other connectivity methods like Z-Wave, Bluetooth and Zigbee also have range limits. As these connectivity methods utilize gateways or hubs, you can purchase additional hubs to extend the network. Eskanos also points out that mobile hotspots like Skyroam Solis can also help extend a network's reach.
Regardless of your network's strength, Goff sees that larger multifamily properties and commercial buildings with many doors face challenges keeping every smart lock online at all times. That's why RemoteLock continues to explore products that still enable remote access control without network connectivity. He mentions ReadyPIN again, mobile credentials and using a smartphone as a gateway as examples.
5. Not Knowing That a Smart Lock Is Only as Smart as the Software Behind It
Many people don't realize that features like remote control, integrations with booking platforms and visibility tools are enabled by access control software, not the smart lock. A cloud-based access control platform centralizes all of your properties, doors and locks onto one dashboard, allowing you to remotely manage all your smart locks from your smartphone or laptop. 
In a glance, you can tell who has been where on your property and when. Plus, a solution like RemoteLock offers compatibility with a slew of the most popular lock brands and hardwired access systems, too. Even better, RemoteLock's open API also connects you to 3rd-party software providers you already know and trust like Airbnb, Guesty and Hostfully with others added all the time. With RemoteLock, your smart lock becomes smarter.
Avoid Mistakes With Expert Guidance
Just like any other technology, smart locks and access control software are always evolving. That's why it's wise to ask for help. The experts at RemoteLock can help guide you through details like user experience, security, connection technology, lock grades and more. Having served thousands of customers in multifamily, vacation rental and commercial sectors, they understand that every property has unique needs. Reach out to RemoteLock today to discover your ideal access control solution.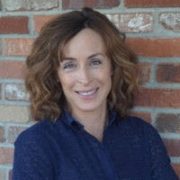 Molly Worth
Senior Writer
Molly Worth is RemoteLock's senior writer and editor, and is enthusiastic about making tech topics relatable and enjoyable. Prior to joining RemoteLock, she worked at several Denver ad agencies, and was instrumental in creating and fine-tuning brand voices for both national and local clients. Infused with her belief in the power of technology to simplify everyday living, Molly's writing helps highlight the human benefit of technology for novices, experts, and everyone in-between.