Access Control Horror Stories: Recycled Codes, Early Birds & Risky Business
Recounted by RemoteLock Customer Service from a customer, Beverly A.
I'm lucky to live full-time in Los Angeles and have a second home in San Diego. Back in 2016, I entered a four-year training program for work that required me to be in San Diego two months each year. As it would have been expensive to rent a place for me and my dogs eight weeks each year, I thought it would be a good idea to have a second home and rent it via Airbnb to cover the costs.
I've been renting these properties–a guesthouse and a small studio–for about six years and have achieved Superhost status. Guests seem to love the location and recreation. And I pride myself on keeping clean rentals that are well stocked with everything guests need for a good time like games for kids and various beach accessories. 
This setup is ideal for me. But, I have to admit, I was incredibly naive and made so many mistakes as a brand-new host. At the outset, I hired a local property management company, as I spend most of the year in L.A. The company put in locks with keypads. But I soon discovered that they kept the same code for every guest! Can you imagine my horror when two of my guests called to report that they'd checked in only to find a man was sleeping on the sofa?! They left immediately. Needless to say, this had me freaking out at a whole new level. So, I fired the management company and searched for something I could manage easily, remotely and securely by myself. That's how I found RemoteLock.
With smart locks and the RemoteLock software, I can track everyone who comes into my properties from an app on my phone. RemoteLock integrates with Airbnb, so a new access code for the smart lock is generated for each new guest once his/her booking is confirmed. I don't ever have to worry about changing the codes with each new guest. The software does it automatically for me. And if a guest forgets the code or a plumber needs emergency access, I have the power to create and revoke access codes on the fly, from wherever I am.
This leads me to another safety tip for other vacation rental owners out there. Does the "Early Bird Guest" sound familiar to you?
This happened on a day not too long ago. As it usually goes, one guest was checking out, and I had a window for the cleaner to turn the property before the next guest's arrival. My check-in time is 3 p.m. and my check-out time is 11 a.m., by the way.
But lo and behold, I get an unexpected text at 5 a.m. It was my next guest, stating that his drive went quicker than expected and he wanted to check-in early.
This is the part where every vacation rental owner has to hold back the eye-roll! It seems there are guests out there who can't seem to grasp how this whole thing works. My properties are like hotel rooms in that lots of people come and go frequently, and I have to clean and sanitize these places before the next person checks-in. Clearly, this early riser hadn't considered that A.) there was likely another person (sound asleep!) in the home at 5 a.m., and/or B.) I needed to clean and restock before he could check in.
After texting him back to explain this wasn't possible, I was about to go back to bed. Then something occurred to me, and I couldn't go back to bed until I checked my RemoteLock dashboard.
As I mentioned before, I can see who enters the property in real-time. It also shows failed access attempts. And that's what was showing up on my dashboard at this too-early hour. Mr. Zero-Dark-Thirty had tried to use his access code FOUR times before he even sent me a text message! He seriously tried to enter the house at 5 a.m. while there was still a sleeping guest in the house.
Of course, his access code didn't work. The PIN code that's generated by RemoteLock software comes with time-bound permissions. He could get in at 11 a.m. and at any other point during his stay. Then, the code would expire and he couldn't re-enter my property after 3 p.m. on check-out day.
I'm so glad I wasn't using an antiquated method like a lockbox and physical key, or just using the same ol' code again and again like the property management company. RemoteLock ensures I never face these scary, stressful situations again.
Seeing what I've seen after six years in the vacation rental biz, RemoteLock and smart locks should be mandatory on every Airbnb. I seriously wouldn't stay at a place that didn't have a custom code for me.
"RemoteLock and smart locks should be mandatory on every Airbnb."
If San Diego is on your next travel agenda, check out Beverly A.'s guesthouse and studio.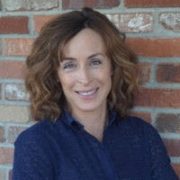 Molly Worth
Senior Writer
Molly Worth is RemoteLock's senior writer and editor, and is enthusiastic about making tech topics relatable and enjoyable. Prior to joining RemoteLock, she worked at several Denver ad agencies, and was instrumental in creating and fine-tuning brand voices for both national and local clients. Infused with her belief in the power of technology to simplify everyday living, Molly's writing helps highlight the human benefit of technology for novices, experts, and everyone in-between.