Winterizing a Property: For Vacation Rental Owners and Managers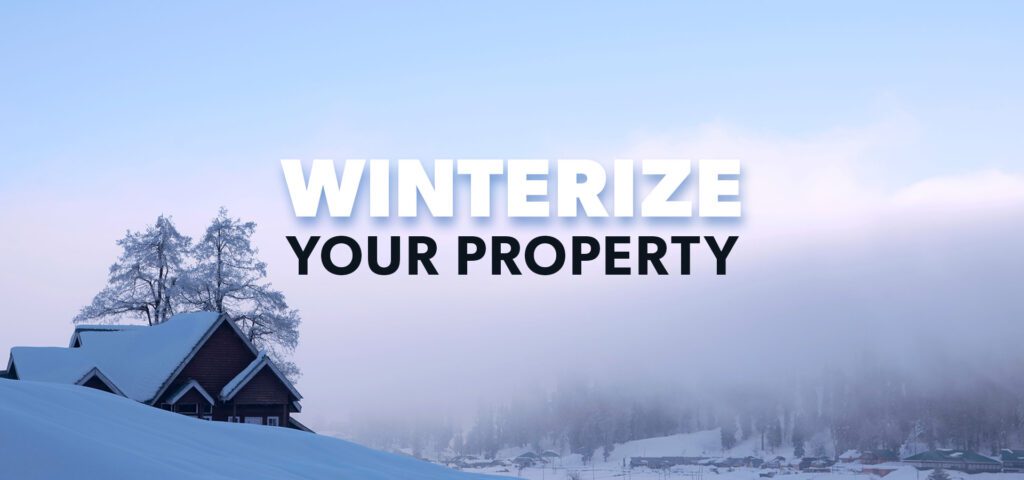 If you're a vacation rental manager, you're likely using the fall to wind down but also prepare for colder temps by winterizing a property. That means different things in different parts of the country. Excluding those in ski towns who are actually revving up for their busiest season, other owners and managers are either closing their properties completely during the winter or staying open but just shifting gears to a slower period while reservations wane.
Winterizing a property means preparing and safeguarding your home for any incidents or weather-related problems that could occur while your property remains vacant or sees fewer guests from around December to March. The type of preparation largely depends on your property's location. For example, property owners and managers on the Carolina coast have to prepare for possible hurricanes, while someone in an urban setting in the Midwest is prepping for the possibility of sub-zero temps, snow and freezing rain. But whether you choose to shut your doors this winter or welcome in your cold-loving guests, make sure you've planned for the low season accordingly:
Secure Your Property
The winter may be your off-season, but it's the high season for thieves. They know many vacation rentals sit vacant during the winter months, so they're easy targets for stealing furniture, electronics or really anything of value on the property.
That's why winterizing a property always includes enhanced security measures. Many property owners and managers have already made the transition to electronic locks. A smart lock eliminates physical keys and the liabilities of these keys getting copied or falling into the wrong hands. If you're worried about someone hacking your smart lock, it's not likely. Most smart locks today take advantage of the same data security standards as today's online banking systems, including SSL encryption and trusted password protection.
What's more, when you enable your smart lock with remote control software like RemoteLock, you strengthen your property's security even more.
Notifications: You can easily set up different notifications or alerts for all types of access events. For example, during the winter, you may want to get an instant notification via text when a smart lock is unlocked or access is denied. A notification for low battery is also helpful, so you're sure your smart locks are working for the winter lovers that do come to stay at your property.
Reports: RemoteLock allows you to track access history, meaning you can accurately audit records of people coming and going on your property.
Schedules: Have a maintenance or service professional visiting your property during the shoulder season? RemoteLock makes this access easy, too. You can issue PINs to these vendors that only work during times you set. Plus, you can track access right from the dashboard on your smartphone or laptop from wherever you are.
This smart technology extends to other helpful gadgets that aid in securing your property. Smart lights allow you to periodically turn on the lights around your home to make it look like someone's there. Motion-activated cameras that turn on and alert you when there's activity are also helpful.
Keep Utility Costs Low
While it's not impossible to eliminate your energy expenses completely, there are ways you can cut down these costs, especially during dormant months. Smart thermostats are especially helpful for taking a bite out of energy bills. When winterizing a property, you don't want to completely turn off the heating, as it could damage the integrity of your flooring, structure and pipes if left too cold for too long. But with a smart thermostat, you can keep temperatures around 50º Fahrenheit when the property is vacant. Then, it's easy to adjust right from an app on your phone prior to guests' or vendors' arrival. Look for thermostats that have earned the Energy Star rating, an efficiency standard backed by the US government.
For properties that are vacant during the winter, you can also unplug the electronics and appliances around the house. If you've completely cleaned out the refrigerator and freezer, go ahead and unplug it. Just be sure to add towels to the base in case of melted water and baking soda to eliminate any orders.
And let's not forget about those pipes when winterizing a property! After you've done the basics of insulating your pipes and turning off the water, you can take the extra step of investing in leak detectors. Place these smart sensors near your rental property's washing machine, kitchen sink and water heater, and you'll know immediately if there's a leak. Then you can react quickly with a call to a property manager or neighbor to shut off the water feeding these appliances. Some smart leak detectors on the market pair up with smart-water shutoff valves, which automatically turn off the water supply for you. As water damage can quickly become pervasive and expensive, these sensors are valuable investments.
If you have a sprinkler system, we probably don't need to remind you that this needs to be winterized as well. You'll need to turn off the water via the main valve that's usually found near your water meter. Turn off the timer, as well, if your system runs on an automatic timer. Last up, you need to drain out the water that's already in there. This is the biggest and most time-consuming step when winterizing a property, and there are usually plenty of professional landscapers offering this service. These pros use an air compressor to blow out any remaining water in the system without damaging it.
Inspect Your Property
The very best way to eliminate problems during the winter is to prevent them from happening in the first place. There are numerous resources out there offering maintenance tips and checklists for winterizing a property. In addition to the steps above, here's a quick run-down of additional steps to take:
Get your HVAC system inspected by a professional.
Check for cracks, openings or holes on the exterior, especially around doors and windows, as they tend to worsen in cold temps.
Check smoke alarms and carbon monoxide detectors.
Check smart lock batteries as they can drain faster in colder temps. Pro tip: Look into a cover for any exterior smart locks exposed to the elements.
Insulate exposed pipes and hose bibs.
Shut off and drain water.
Clear gutters.
Leave pantry and cabinets free of food.
Maintain Guests' Comfort
If you've still got reservations during colder months, make sure your guests are comfortable. They'll need winter-specific supplies like:
Sturdy snow shovels
Heavy-duty brooms
Firewood
Car scrapers
Extra batteries and lightbulbs
Flashlights
Extra blankets
Bonus: Throw in a few cozy robes, hot chocolate supplies and hand warmers to bolster your reviews.
Smart Tech Is Your Right-Hand Man
Prior to the digital transformation in property management, many property management duties required someone to be on-site. While there are still winterizing duties that require your physical presence, smart home technology and an access control solution can lighten the load considerably. Smart locks, lights, thermostats and leak sensors can be monitored and managed remotely from an app on your smartphone or laptop. And if you do choose to call in help, RemoteLock ensures your service professionals only have access via secure PINs during the schedules you set—no keys to hand off or worry about losing!
Get started today with an advanced access control solution that lets you take off for the winter knowing your property is secure yet easily accessible if need be.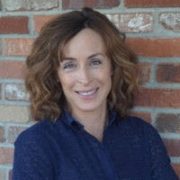 Molly Worth
Senior Writer
Molly Worth is RemoteLock's senior writer and editor, and is enthusiastic about making tech topics relatable and enjoyable. Prior to joining RemoteLock, she worked at several Denver ad agencies, and was instrumental in creating and fine-tuning brand voices for both national and local clients. Infused with her belief in the power of technology to simplify everyday living, Molly's writing helps highlight the human benefit of technology for novices, experts, and everyone in-between.