Smart Home Technology: Dos & Don'ts for Vacation Rental Managers
The smart home market is expected to grow by 22.3% with a market size of $205.61 billion over the next three years, according to the Business Research Company. From smart locks and access control software to smart thermostats to virtual assistants, more and more homeowners are adopting smart home devices to improve security, energy efficiency and convenience.
For vacation rental managers, that means property owners may have smart devices in their homes. Or, you may be taking the wise route of implementing an enterprise-wide smart home solution, so property management controls access, temperature, etc., at every property in their portfolio from a single solution. Here, we round up the top dos and don'ts around smart home technology, garnered from our own access experts and customers across the country.
DO: Smart Locks & Access Control Software
Smart locks have proliferated the marketplace over the past several years, and short-term rentals are an obvious fit for these modern-day wonders. Property owners and managers eliminate all the hassles of physical keys like hand-offs, key boxes and rekeying. Plus, they never worry about keys getting lost, duplicated or falling into the wrong hands. Instead, property owners give each guest a unique, time-bound PIN code that expires at the end of the stay.
When smart locks are paired with cloud-based access control software like RemoteLock, the benefits really multiply. Because RemoteLock integrates with popular booking platforms like Airbnb and Guesty, unique access codes are automatically generated for each guest upon approved booking and expire at the end of the stay. The software takes care of it without users needing to do a thing!
Best of all, owners and managers can manage every door at every property from anywhere via a laptop or smartphone. This includes access for cleaners and other service professionals. Just imagine: You manage 50 vacation rental properties, and two of them need immediate repairs. Instead of you or a staff member being on-site for hours, each plumber has a time-bound code. Plus, you also have a digital timeline of when they entered and when they left to check against invoices.
DO: Smart Thermostats
How smart are smart thermostats? Just like a "dumb" thermostat, a smart one regulates your property's air conditioning and heat. But smart models allow for convenient, remote control of your thermostat, usually through an app on your phone and with voice commands via Alexa, Google Assistant or Siri.
For vacation rental owners and managers, this technology is especially helpful for taking a bite out of energy bills. You can adjust the temperature when the property is vacant. And if the cleaners lower the AC while cleaning and then forget to raise it, or a guest accidentally leaves a door wide open, you can set up a mobile app to alert you and then make the adjustment from your smartphone.
The best smart thermostats feature an intuitive, easy-to-read user interface and the capacity to learn your property's heating and cooling patterns. Also, look for thermostats that have earned the Energy Star [rating], an efficiency standard backed by the US government.
DO: Leak Sensors
Place these smart sensors near your rental property's washing machine, kitchen sink and water heater, and you'll know immediately if there's a leak. Then you can react quickly with a call to a property manager or neighbor to shut off the water feeding these appliances. Some smart leak detectors on the market pair up with smart-water shutoff valves, which automatically turn off the water supply for you. As water damage can quickly become pervasive and expensive, these sensors are valuable investments.
DON'T: Install It & Forget It
Like a lot of things on your property, smart home technology is an investment that you have to maintain. Batteries need replacing. Software updates should happen routinely. And just like replacing bedding or even a piece of furniture every few years, you'll probably change out some of your smart home technology after five years or so.
DON'T: Interior Cameras
Security cameras are fine on the exterior of the property. But inside? That's a big no-no due to privacy concerns and just creeping out your guests. In fact, many home security companies do not allow cameras in a home's interior.
DO: Smart Home Professional
If you keep a dedicated HVAC person on tap for regular service and emergencies, then consider having a smart home specialist on call, too. Many A/V companies have these specialists on staff or can recommend someone.
DON'T: Several Different Remotes
You have a gaming system, a smart TV and an audio system. It's more than likely that guests will get confused with different remotes even if you provide detailed instructions. Consider investing in a universal remote that intuitively controls all of these systems. Couple this universal remote with some easy screenshots and directions, and you'll cut down on calls and texts from guests asking for help.
DO: Network Rebooter
Wi-Fi is a must-have for guests these days. If it goes down, you'll likely get non-stop complaints. As 98% of Wi-Fi problems can be solved by rebooting, invest in a network rebooter that takes care of this automatically and is invisible to your guests.
Speaking of Wi-Fi, be sure to post a few signs in the property that detail the network and password. Even better, consider posting a QR code for your Wi-Fi, which you can easily create from a wide variety of QR code generators out there.
DON'T: Buy Technology You Don't Know Much About
A good technology rule of thumb is to keep it simple. If you don't understand how to operate your smart home technology, your guests probably won't either. One vacation rental owner suggests testing out the technology on grandparents. If they can't figure it out, skip it.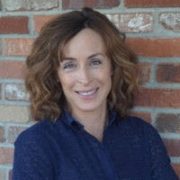 Molly Worth
Senior Writer
Molly Worth is RemoteLock's senior writer and editor, and is enthusiastic about making tech topics relatable and enjoyable. Prior to joining RemoteLock, she worked at several Denver ad agencies, and was instrumental in creating and fine-tuning brand voices for both national and local clients. Infused with her belief in the power of technology to simplify everyday living, Molly's writing helps highlight the human benefit of technology for novices, experts, and everyone in-between.