Increase NOI With Smart Operational Efficiencies
Whether you're a property manager at a sprawling multifamily community or the owner/operator of a small apartment building, doing more with less seems to be a recurring theme in today's economic landscape. Fortunately, technology providers have latched onto this trend and are creating and offering proptech specifically designed to help you achieve efficiencies in your operations. Just take a look at RemoteLock and many of our integration partners.
RemoteLock's web-based access control platform paired with smart locks is the key to going keyless and streamlining multifamily operations. (Just think of the time you regain from all the tasks that used to require a key or a person to show up with a key … move-ins and move-outs … maintenance emergencies … resident lockouts … vendor access for every apartment turnover.) But when you access any of the full complement of integrations on the RemoteLock platform, property managers up the ante even more on time-saving efficiencies.
Automate Resident & Turnover Access
Unit turnovers are access-heavy events. Through our integration with AppFolio, which is coming soon, this entire process runs like a well-oiled, automated machine. The integration allows lease-related details from AppFolio to sync up with the RemoteLock platform to automate access for residents and vendors.
Here's how it works: you or your staff approve a new resident to move in right within AppFolio like you always do. This action triggers RemoteLock to automatically create access codes for the new resident for the leased unit and any other associated common doors. The same holds true for a resident who's moving out—access codes are automatically revoked according to move-out dates. In a nutshell, lease-related details from AppFolio sync up with the RemoteLock platform without you lifting a finger.
Even better, you can also provide automated access for vendors like maintenance, painters, cleaners and more involved in turning over an apartment. So each vendor who needs to work on the unit automatically receives a unique access code based on either "Scheduled On" or work order status. There's zero risk of a vendor overstaying his or her welcome as each PIN expires according to the data in these fields.
How It Pays Off
Saves time without keys to track, hand off or replace
Saves money by eliminating rekeying costs
Saves wasted hours being on-site for every move-in, move-out or all the vendor access involved in turning units
Streamline Amenity Management
… and Even Make Some Money
You can put reservations of amenities literally into the hands of your residents. With RemoteLock's partner, Community Boss, residents reserve spots from an app on their smartphones at the coworking space, party lounge, community kitchen and even on specific pieces of exercise equipment like a Peloton. Because Community Boss is integrated with RemoteLock, you ensure the resident has a unique PIN to access the reserved space during the reservation window.
What's more, Community Boss has built-in tools for easy credit card payments, so you can charge hourly, daily or monthly fees or take in damage deposits that can be automatically refunded if not used. This means you can easily monetize amenities like guest suites, clubhouses, community kitchen, scooter rental and more.
How It Pays Off
Saves time wasted managing reservations and taking calls for manual reservations
Eliminates any potential disputes over fair usage and your time to mediate
Opens up additional revenue streams
Recoup Revenue You Never Knew You Were Missing
CourtReserve, a web-based platform and app for court reservations, events and tournaments, brings convenience and efficiency to a process that's always been tedious and time-consuming. Just like the example above, players reserve courts from an app on their smartphones. Because CourtReserve is integrated with RemoteLock, each reservation prompts a confirmation email to be sent to the player, which includes a unique PIN for the smart lock on the gate or entrance that's only good during the reservation window. Now, players have digital proof of their reservation time, eliminating any potential guesswork or arguments.
In one instance, a CourtReserve customer discovered a more profitable business model. Prior to using CourtReserve, members of this public tennis facility were on the honor system to pay for court usage. With the online reservation system in place, members need to have an active membership and actually pay for court usage in order to make reservations. After one year using CourtReserve, the facility reaped an additional $100,000 in revenue without raising fees.
How It Pays Off
Eliminates front-desk congestion and, in some cases, desk personnel
Eliminates any potential disputes over fair usage
Ensures payment
Save Time, Boost Lease-Ups With Self-Guided Tours
RemoteLock also integrates with two popular self-touring apps: Power Pro and PynWheel. Similar to Community Boss and CourtReserve, you give prospective residents the power to schedule self-guided tours when it's most convenient for them. Via the RemoteLock integration, each of these apps can then automatically deliver self-expiring access codes for certain spaces or model units that are shared during the tour. Bonus: both apps send notifications with tour reminders and directions to where to start on the property. Double bonus: both apps request an image of photo ID for verification to ensure safety.
How It Pays Off
Eliminates manual scheduling and conducting of tours
Allows for tours after-hours and on weekends
Increases lease-ups with more tours
The Right Tech Yields Efficiencies
Proptech can clearly pay off for your operations in terms of cost- and time-savings. Just be sure your chosen solution embraces the interoperability needed to accelerate efficiencies. With universal access control from RemoteLock, you can bet you'll benefit from the above (and more) integrations designed to foster more streamlined processes through automations.
Chat with RemoteLock today to see how our powerful solution and valuable integrations can deliver the efficiencies your business needs.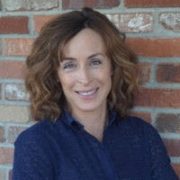 Molly Worth
Senior Writer
Molly Worth is RemoteLock's senior writer and editor, and is enthusiastic about making tech topics relatable and enjoyable. Prior to joining RemoteLock, she worked at several Denver ad agencies, and was instrumental in creating and fine-tuning brand voices for both national and local clients. Infused with her belief in the power of technology to simplify everyday living, Molly's writing helps highlight the human benefit of technology for novices, experts, and everyone in-between.