Property Management Budget Planning
Solving for 3 Recurring Costs
Property managers in multifamily are historically familiar with the need to do more with less. But rising interest rates, inflation, delayed construction due to supply issues and a generally scary economic climate have put increasing pressure on property managers during budget planning to find more ways to save. Here, we outline three common issues that can cost multifamily properties a tidy bundle and solutions for how to mitigate them.
1. Vacancy Periods
Vacancies can be some of the most stressful, expensive costs in property management and hard to prepare for in your property management budget planning. Every day your property sits vacant costs you money. (See estimated costs at right.) So getting vacant units turned over quickly is especially critical to increase rental revenue.
Savvy property managers everywhere are expediting the tedious turnover process with a cloud-based access control solution paired with smart locks. For example, RemoteLock helps property managers accelerate the move-in/move-out process.
Access codes for previous residents are easily revoked from an app on your smartphone or laptop.

Custom access schedules are easily created with RemoteLock software. That means you can easily give your maintenance and cleaning crews temporary PINs that expire within three days and confirm via your dashboard that the work was done.

RemoteLock integrates with Pynwheel and Tour24, self-guided touring platforms that give your prospects the freedom to tour your property on their own time, not to mention the time-savings it offers property managers and leasing agents.

Once a new resident signs a lease, you have only to issue a new access code—no keys required! In just minutes, you can set up a new user with a PIN that can be used at front entrances, amenity spaces and a residential unit.
2. Maintenance Costs
Maintaining the physical assets of your multifamily business is a standard cost of doing business and a critical element of property management budget planning. While emergency repairs are inevitable, you can ensure preventative maintenance is a priority. For example, consider which repairs could be missed that may cost you more money later if they aren't addressed. Think old dishwashers or rubber hoses (vs. braided lines) on laundry units. Consistent inspections and evaluations help avoid large-scale and even emergency repairs.
Just like the above scenario for vacant units, both preventive and emergency maintenance is more quickly addressed with an access control solution that you can control remotely. Custom schedules are created for the regular inspection of furnaces, and you can easily grant access from your smartphone or laptop from wherever you are for a burst pipe that literally costs more money every second it leaks.

Consider smart home technology like a leak detection system. These systems automatically shut off water, usually within seconds, when a leak is detected. With early detection and remote control of access to quickly allow access for repair professionals, you could save hundreds, even thousands, in costly water damage.

Preventive maintenance is not only the best long-term strategy to avoid costly repairs, it's pivotal for better resident satisfaction and renewals, too. According to a survey from the National Apartment Association, 27% of residents who were not likely to renew listed apartment appearance and condition as a primary factor. Another 23% named community appearance and cleanliness and 21% cited pest or insect problems.
3. Bad Residential Experience
One of the most important influences on your multifamily operations is, of course, your residents. So, it follows that the bulk of your time should be devoted to making sure their experience is not only satisfactory, but exemplary. These days, you can bet prospective renters—93% according to Multifamily Executive—are looking at online reviews. Concentrating your efforts on serving residents needs efficiently and successfully can pay off.
If your time and energy is drained from doing mundane tasks, you can't achieve the level of communication and service needed to encourage residents to renew. Account for technology in your property management budget planning so you can automate as many daily tasks as possible. Property management software like Yardi® gives staff mobile access to complete reporting, approvals and resident services from smartphones and tablets, among other things.

Today's residents have come to expect secure, automated main entrances, as well as smart locks in multifamily housing units. They want it to be easy via a simple system requiring one credential versus an overly complicated one that requires a code here, a fob there, a keycard here. Buildings that employ a comprehensive access control solution like RemoteLock, which now integrates with an industry-leading video intercom at main entrances, gives residents streamlined access via a tenant app along with their choice of credentials (PIN, key fob, card, mobile). When family and friends visit, these kinds of systems ensure smooth, safe entry for all the visitors, too.
National rent growth dropped in September to its lowest annual pace since June 2021. With such a cooling rental market, it's more important than ever that multifamily operators get savvy about property management budget planning and address recurring issues like vacancy periods, maintenance costs and resident satisfaction.
Simplify Your 2023 with Universal Access Control
Automated access with your choice of smart locks and RemoteLock access control software is one proven way to remedy these sticky issues. Join the legions of multifamily property owners and managers who have realized the transformational power of RemoteLock by booking a consult today.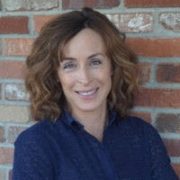 Molly Worth
Senior Writer
Molly Worth is RemoteLock's senior writer and editor, and is enthusiastic about making tech topics relatable and enjoyable. Prior to joining RemoteLock, she worked at several Denver ad agencies, and was instrumental in creating and fine-tuning brand voices for both national and local clients. Infused with her belief in the power of technology to simplify everyday living, Molly's writing helps highlight the human benefit of technology for novices, experts, and everyone in-between.