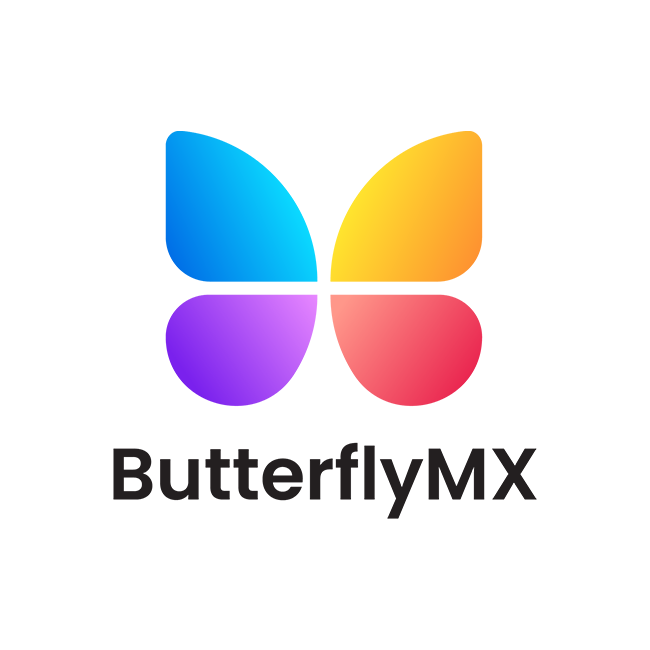 ButterflyMX

RemoteLock has partnered with ButterflyMX to provide a smartphone-based, building-wide access solution. With this integration, property staff and residents can easily and securely access your building's front entrance, amenity spaces and individual apartment units – all from one mobile app. Staff and residents can also see who is at the property's entryway, issue temporary and recurring visitor access, and remotely open doors and gates from anywhere.
How It Works
Once integrated with ButterflyMX, building staff and residents can use the ButterflyMX mobile app to access building entrances, gates, garages, common areas, elevators, amenity spaces and apartments, just by entering their smart lock credentials into the ButterflyMX mobile app.
Resident Features
Keyless Entry and Remote Access
Unlock your building's door or gate and your apartment unit smart lock from your smartphone.
Seamless Visitor Access
Send friends, family and guests virtual keys for building access that can be revoked at any time.
Live Video
See who's trying to access the property before letting them in.
Property Manager Features
Self-Guided Tours
Enable self-guided tours at your property so prospective residents can tour without the assistance of staff.
Audit Trails
View time- and date-stamped photos of every person who has entered your property using ButterflyMX video intercom system.
Remote Management
Manage both systems from one place, from anywhere in the world.
See how RemoteLock and ButterflyMX can work for you.
Our access experts can help you bring universal access control to your entire property by integrating RemoteLock and ButterflyMX.
Schedule Time With an Expert