A Skeptic's Guide to Access Control for Vacation Rentals
There's a saying in today's business environment: when a new technology rolls out, if you're not part of the steamroller, you'll soon be part of the road. For vacation rental property owners, there's no more vivid illustration of this than migrating to the latest access technology. Whether you have just a few rental properties or a few hundred, outfitting property doors with smart locks and access control software delivers a host of benefits—many of them bottom-line boosters—that are hard to ignore. 
Still need convincing? We thought you might. Here, we lay out some arguments that should persuade even the most skeptical critic. 
The Cost of Getting Started
Many property owners may lean toward an electronic access control solution (i.e., smart locks and access control software), but they balk at the upfront costs. Here's how to frame an argument for that. Think about all the people who considered purchasing electric vehicles (EVs) when gas prices hit historic highs in 2022 , but may have been turned off by EVs' typically higher purchase prices. But savvy shoppers started looking at the total cost of ownership when it comes to EVs. And that's a brilliant way to look at most major purchases, including a modern access control solution like RemoteLock. 
For EVs, total cost of ownership factors in purchase price, fueling costs and maintenance/repair expenses to give a deeper insight into the true value of this asset over its lifetime. Viewed in this light, current research reports that EVs come out ahead, especially models at more affordable price-points. You may pay more at the outset, but the savings on fuel, maintenance and repairs, and the similar depreciation as a gas-powered vehicle helps cover the increased purchase price and even leaves some in your pockets. 
Similarly, you'll pay more for good smart locks and access control software. But the savings over the life of the system quickly add up. Just take a look at these benefits to help bolster your argument. 
Save Money
With keyless entry, you save on the replacement costs of physical keys, as well as the significant cost of paying a locksmith to rekey your locks every time a key is lost. Instead, you use RemoteLock's software on your smartphone or laptop to simply generate new access codes. 
What's more, smart locks paired with RemoteLock are uber efficient. Property managers or staff no longer need to be on-property for key handoffs or guest lockouts. You can manage everything remotely. And speaking of staff, several RemoteLock customers report they're able to maintain a lean staff who can do in minutes what used to take hours. That's important right now when labor markets are tight and hiring another staff member may not be feasible.  
Save Time
(And Time Is Money) 
Every business owner understands that streamlined operations help you do more in fewer steps. Your RemoteLock access control solution shows up in this respect in a big way. A keyless solution eliminates wasted time tracking or handing off keys. 
If this is the point where you or your owner chimes in with "Honestly, it's just easier if I do it myself," you now have the trump card. For example, you can be on-site to allow the plumber access, wait around while the repair is done and then lock up when it's done. And do this multiple times for every property needing repairs. Or, you can generate a self-expiring, unique PIN and text it to the plumber. Access is managed in seconds versus hours. 
For more time-saving power, RemoteLock is built to smoothly integrate with the essential business software vacation rental owners and managers are already using like: 
Integrations save time and labor costs as they automatically execute tasks that used to require a human touch and more time.
Improve Security
(…And Save Money) 
With an advanced access control solution like RemoteLock, there are no worries about lost keys falling into the wrong hands or guests copying keys. For example, via RemoteLock's integration with Airbnb, each guest receives a unique, time-bound PIN that's automatically delivered upon approved booking and automatically expires at check-out time. No manual data entry required and no chance you might forget to change codes.
Whether you're a guest, an owner or a vacation rental property manager, you'll feel better knowing that access is truly secure with randomly generated PINs. There are no lost keys to cause worry or eat up additional resources. Instead, RemoteLock ensures guests, staff and vendors only have access when they need it. Now, you never have to wonder if a guest successfully checked in or if the cleaners have come as promised. You just look at a single RemoteLock dashboard that shows real-time data on access. You know with full confidence that everyone only has access when and where they need it.
Foster Happier Guests
(You Guessed It: And Make More Money)
Guests today appreciate self check-in and getting their vacations started immediately upon arrival. (In fact, research shows self check-in as a top amenity guests expect.) These streamlined check-ins don't have to reduce the personal touch either. If you're using RemoteLock and one of its  integrated partners like Guesty or Whistle, who both offer guest communication, then you can instantly welcome guests, offer a virtual guest guidebook and be on the spot for any issues. Think of these valuable automations as the tools that give you more time to layer on the personal touch where and when it's really needed. And that's a formula for more rave reviews to draw in more business.
Invest in Transformative Technology for Your Business
Whether you own two rentals or two hundred, you can expect steady, if not increased, business in 2023, according to experts. Couple that with rising costs, and you'll find you need to do more with less. That's where the investment in best-in-class technology makes complete sense.
For those who need that final closing argument, smart locks enabled with RemoteLock software win over physical keys/mechanical locks with a lower total cost of ownership. Yes, you'll pay more at the outset, but the savings in your wallet, your valuable time and your peace of mind offset the initial cost and boost your bottom line in the long run.
Still need more convincing? Chat with one of our knowledgeable experts today.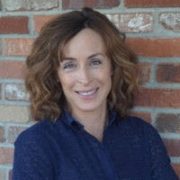 Molly Worth
Senior Writer
Molly Worth is RemoteLock's senior writer and editor, and is enthusiastic about making tech topics relatable and enjoyable. Prior to joining RemoteLock, she worked at several Denver ad agencies, and was instrumental in creating and fine-tuning brand voices for both national and local clients. Infused with her belief in the power of technology to simplify everyday living, Molly's writing helps highlight the human benefit of technology for novices, experts, and everyone in-between.