5 Habits of Awesome Property Managers & Hosts
The average number of short-term rentals on the market reached nearly 1.3 million in 2022, up by roughly 19% from the previous year and by about 7% from 2019, according to AirDNA. That's a lot of competition! So, savvy property managers and hosts are looking for best practices to help their businesses stand out in a crowded marketplace. With help from RemoteLock customers and our friends at Guesty, we've pulled together five habits that can help upgrade your operations and your guests' experience.
1. Successful managers and hosts recognize that operational efficiency is the name of the game in today's market.
And in today's digital world, nothing delivers efficiencies like proptech. It's proven to be the critical piece in operations that automates so many time-consuming tasks and consequently gives you back more time in your day. For example, Guesty offers a whole suite of automation tools, including, but not limited to:
Auto-Messaging: Create customized messages that are automatically sent to guests at different points during their stay and via your choice of text, email or booking platform. No chance of forgetting to send a message.
Auto-Pricing: This tool automatically adjusts prices according to your specifications to maximize revenue. No tedious research necessary.
Automated Access: Because Guesty integrates with RemoteLock, unique, time-bound access codes are automatically sent to each guest upon approved booking. No keys to hand off or codes to change.
Time is money, so don't spend it on tedious, repetitive tasks that technology can do for you. For instance, you can set up a workflow for automated messages in Guesty that looks something like this: 1.) upon booking, guest receives a confirmation message; 2.) three days before arrival, a message goes out with check-in instructions and access code; 3.) one day into the stay, the guest gets a message from you checking that all is well; 4.) one day after checkout, a final message goes out requesting the guest review your listing. And remember, this all happens without you lifting a finger!
2. They anticipate their guests' needs.
Of course, there are loads of resources out there to guide you on what amenities and essentials guests prefer. (By the way, Airbnb has a helpful list.) And be sure to remind your guests that if they are lacking something in the Airbnb itself to let you know immediately.
Beyond that, you can learn a bit more about what your guests may need during their stays with a few simple questions. Typically, once hosts receive requests for reservations, they send confirmation emails (automatically within Guesty), which offer the perfect opportunity to start a conversation. Asking "What brings you to the area?" reveals whether they may need sightseeing recommendations or a good setup for remote work. And asking "Why did you choose my listing?" could uncover that your guest wants to be close to nature or a transit line. The point is that with a little more information like this in hand you can start to anticipate and offer up exactly what your guest needs to make his or her stay pleasant. In the examples above, you'll be ready with a list of not-to-miss attractions, a good spot in the house for Zoom meetings, and nearby hiking trails and train/bus routes.
While you're at it, Guesty recommends taking advantage of Airbnb's Guidebook feature, another way to have ready answers for any questions a guest might have.
#3 They use proptech to bring them more control.
Yes, the right proptech can bring loads of convenience and efficiency. But for property managers and hosts, it also affords more control over your operations. RemoteLock's access control solution is a prime example. With the software's ability to customize schedules, you ensure your housekeepers get easy access to only the specific rentals that need cleaning that day and within a certain timeframe. With a quick glance at the RemoteLock dashboard, you know exactly who enters where and when, and see battery power levels on all your locks. Best of all, you have complete control over access at any time, from anywhere. If an HVAC professional needs to get into a property for an emergency, all you have to do is text a time-bound access code.
What about smart home technology like a smart thermostat? These thermostats give you convenient, remote control through an app on your phone and offer a way to combat rising energy costs. So, smart vacation rental operators and hosts adjust temperatures when properties are vacant. And if the cleaners lower the AC while cleaning and then forget to raise it, or a guest accidentally leaves a door wide open, you can set up a mobile app to alert you and then make the adjustment from your smartphone.
Bonus: With the RemoteLock-Guesty integration, you've got even more granular control. In your RemoteLock account settings, property managers and hosts can specify exactly when access codes are delivered to new guests, as well as change the default four-digit PIN to the higher security of a five- or six-digit PIN.
#4 They know that using multiple listing channels is the only way to grow.
Having your property listed on multiple sites like Airbnb, Vrbo, Booking.com and your own website is a surefire way to increase your revenue and bookings. Just think of this formula: maximize exposure = maximum visibility + maximum revenue. The key is knowing how to manage these different channels without wasting time and money.
Tools like Guesty's Multi-Calendar tool help you keep track of all those listing from different channels. No matter how many listings you've got or channels you use, all of your reservations appear in this consolidated calendar. Need to manually create a reservation or adjust prices and minimum night rules for specific dates? You can easily do either right from the calendar to ensure you're maximizing profitability.
Many property managers and hosts generate booking traffic from their own websites. Getting guests to book directly with you is another awesome habit, as you can then market directly to guests and build those relationships. Plus, direct bookings cut out the fees from OTAs, saving both you and the guest money. For example, OTAs generally charge hosts 3% of the booking subtotal, and guests 14% of the booking subtotal. That means if a host charges $360 for a three-night stay, $10.80 (3%) is deducted by the OTA, and the guest pays an extra $50.40 (14%).
#5 They understand that they're not just providing a place to stay but rather an entire experience.
Yes, there is a plethora of digital and automated tools to help you be a much more efficient property manager or host. But savvy managers and hosts always remember that nothing beats the personal touch when it comes to creating the best possible guest experience. (Psst! If you're following these best practices, then you're using proptech wisely to save time—time that you can now devote to personalizing your guests' experiences.)
We spoke about creating a guidebook earlier in this blog. In addition to covering the how-tos of your property, it should also include tips on what to see in the area, as well as recommendations on the best time to go and hidden gems that only the locals like you know about.
Is your guest celebrating a special occasion like an anniversary or a birthday? Guests will usually let you know prior to their stay if they are. In fact, they're often angling for a freebee of some sort. Either way, it's a nice touch to recognize the celebration with a note or bottle of wine.
Does your guest have a gluten intolerance or a favorite food? Sending an email prior to arrival asking if there are any special requests or allergies within the party ensures that guests feel truly catered to.
Build partnerships with local attractions and vendors. You'll bring more people to their businesses while offering your guests an inside track they'll appreciate. These businesses may even be able to provide your guests with a special discount.
We know from RemoteLock customers that many of you got into hosting because you have a passion for hospitality. Follow the practical habits above, and you'll be well on your way to a thriving business.
Want to learn more about RemoteLock and how it makes efficiency a habit in your business? Chat with one of our access experts today.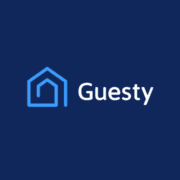 Guesty Inc
Guesty is the ultimate property management platform for short-term and vacation rentals. Our end-to-end solution simplifies the complex operational needs that property managers face on a daily basis – from guest communication to task assignment to payment processing. With Guesty, property managers save time so they can focus on what matters most: growing their business.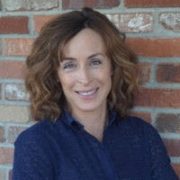 Molly Worth
Senior Writer
Molly Worth is RemoteLock's senior writer and editor, and is enthusiastic about making tech topics relatable and enjoyable. Prior to joining RemoteLock, she worked at several Denver ad agencies, and was instrumental in creating and fine-tuning brand voices for both national and local clients. Infused with her belief in the power of technology to simplify everyday living, Molly's writing helps highlight the human benefit of technology for novices, experts, and everyone in-between.