ASI and RemoteLock Partnership Offers Enhanced Environmental Control Option for Independence
Accessibility Services, Inc. (ASI) announced today their partnership with RemoteLock, the leader in universal access control. RemoteLock's platform now integrates with the autonoME environmental control unit/speech generating device to allow individuals with severe spinal cord injuries and debilitating diseases such as amyotrophic lateral sclerosis (ALS) and multiple sclerosis (MS) the freedom and independence to control their door locks and access to their homes.
The RemoteLock integration gives autonoME users peace of mind and security at home, allowing users to control door locks using their input method of choice:
Switch Scan
Voice
Eye Gaze
Head Mouse
Sip & Puff
Touch
Users can assign specific access codes to visitors, friends, caregivers, and family members. In addition to autonoME integration, RemoteLock works with the RemoteLock Mobile App, Amazon Alexa, and Google Home.
"Combining ASI's expertise in accessibility with RemoteLock gave us the ability to extend door lock access and control to our end users," explains Michael Lawrence, Principal Engineer for ASI. "RemoteLock provides the door lock and unlocking interface while we provide the accessibility layer to make the impossible possible for our end users."
ASI's autonoME is the first and only integrated environmental control unit (ECU) and speech generating device with full augmentative and alternative communication (AAC) and computing capabilities. It allows users to have full control of their environment and gives them the ability to generate speech.
Barclay Friesen, RemoteLock's Executive Vice President of Business Development says that their platform is intentionally easy to use and integrate with in order to make modern access control options available to more people.
"We are honored to have been chosen as the integration partner to make ASI's end-user's lives easier when it comes to managing who can access their homes and when," said Friesen.
According to Brice Green, ASI's Vice President of Business Development, the company explored options for a door lock system to integrate with the autonoME software upon the request of existing clients.
"We continuously evolve our technology based on the needs of the unique community we serve," explains Green. "Our founder, Fred Thompson, started ASI with the philosophy to 'start with the customer and work backwards.' More than 30 years later, we still operate our business and make decisions based on this philosophy."
Visit https://accessibilityservices.com for more information about the autonoME and its integration with the RemoteLock system.
---
About Accessibility Services, Inc.
Accessibility Services, Inc. (ASI) is the provider of the autonoME, a combined augmentative and alternative communication (AAC) aid and environmental control unit (ECU) with computer access designed specifically for individuals with severe disabilities, progressive diseases and spinal cord injuries. ASI's proprietary autonoME has become one of the most popular hospital and residential products on the market. The re-designed autonoME Hospital, introduced in 2020, is transforming the hospital experience for both clinicians and patients as the world's first device to provide a fully integrated ECU, AAC and television experience. Founded in 1991 with a primary vision to help veterans, ASI has since expanded its mission to address the needs of all individuals with severe disabilities. Founder Fred Thompson's philosophy, "we start with the customer and work backwards" has inspired ASI's research and development engineers to stay one step ahead of technology, ensuring the company continues to deliver the industry's most advanced and progressive technology solutions. For more information, visit https://accessibilityservices.com.
About RemoteLock
RemoteLock sets the standard in universal access control with its easy-to-use, scalable, and future-proof software platform. It provides users the ultimate in flexibility and control—so they can easily grant any person access to any space, from anywhere. RemoteLock manages the greatest diversity of smart locks and wired access control devices from leading manufacturers and can easily integrate with other essential business software. RemoteLock is committed to being the last access management partner our customers will need. Headquartered in Denver, CO, RemoteLock has customers in over 65 countries. For more information, visit https://remotelock.com.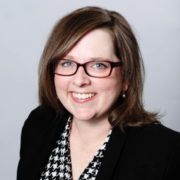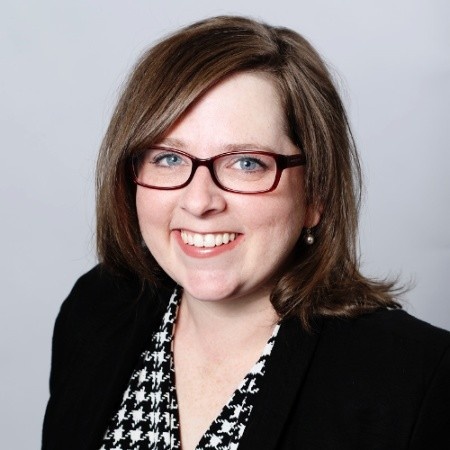 Kim Garcia
Director of Marketing
Kim Garcia is the director of marketing for RemoteLock. She draws her professional energy from seeing technology solutions brought to life that make the world a safer place to live, work and play. She has spent her career in the security industry for that very reason and has gained specific expertise in wireless security, access control and integrator perspectives.
LinkedIn