6 Ways to Work Less Using Our Rent Manager Integration
The move-ins … the move-outs … all the work in between … Every property manager knows turnovers are annoyingly labor intensive. But today's proptech providers are designing helpful software that cuts down on many of the pesky, repetitive tasks that bog down property staff, particularly during turnovers. Instead, automations now help save property managers time, money and their sanity.
Case in point: RemoteLock now integrates with Rent Manager for one powerful way to automate access for everyone during turnovers. That means residents, staff, vendors and inspectors get automated access. Because turnovers are particularly access heavy, property managers gain back hours in the day with this useful integration in place. Here's exactly what the RemoteLock-Rent Manager integration takes off your plate.
1. Resident, Staff, Vendor & Inspector Access
Via this integration, lease-related details from Rent Manager automatically sync up with RemoteLock. This means access codes are automatically created and revoked according to a resident's status in Rent Manager. You set a new resident to move in via Rent Manager, just like you always do. Behind the curtain, RemoteLock automatically issues access codes for the appropriate unit and common doors. Set a resident to move out in Rent Manager, and RemoteLock revokes access. There are no extra steps or manual entry required on the part of the property manager.
The same happens for staff, vendors and inspectors involved in completing the apartment turn. You set up the service issue in Rent Manager, complete the "Due" and "Scheduled" fields, and assign vendors. This data automatically syncs with RemoteLock. So access codes for inspections and vendors like maintenance, painters, cleaners, etc. are automatically created according to those dates. Similarly, if the status is marked as "Closed" or if the "Scheduled" date is in the past, access is automatically revoked.
2. No Manual Entry or Swiveling Between Systems
Unlike other access solutions who use the term "automation" loosely, the RemoteLock and Rent Manager integration is completely automated with no manual entry required once it's set up. No need to worry about swiveling between systems to grab data or the liability of human error. Your usual work in Rent Manager around resident status and service issues syncs up with RemoteLock automatically. Without you lifting a finger!
3. Ongoing Maintenance Access
Not only does the RemoteLock-Rent Manager integration bring automated access to turnovers, but it does the same for any service issue you have whether it be planned or emergency maintenance. Just complete the fields in the service issue in Rent Manager, and the associated vendor automatically gets access permission during the dates you submit.
4. A Boost to Occupancy
When apartment turnovers are behind schedule, units are vacant for longer. And that costs money. Automating access for all the ins and outs of the turnover process, speeds up the process, saving you time and money. For example, let's say your painters and repair professionals have a backlog of work, which is a common occurrence these days. The painter can finish the job one weekday evening after hours and the repair pro has an opening on Saturday. With the RemoteLock-Rent Manager integration in place, time-bound access codes are automatically delivered, and the jobs get done efficiently, safely and without a staff member having to be on-site. 
5. Enhanced Safety
Automation, like the one that results from the RemoteLock-Rent Manager integration, eliminates the chance of human error. Property managers never have to worry about the serious liability of staff or vendors accessing a unit that's already occupied.
6. ROI Kickstart
When budgets tighten, it's easy to forget that ROI is about more than dollars in your bottom line. Operational efficiencies save time, which is a valuable commodity for any business. If one apartment turnover typically involves one maintenance team member and three outside vendors, you'll spend some time each day of this process either facilitating access with a key or managing various codes manually. With the RemoteLock-Rent Manager integration, you enjoy a "set it and forget" system. In addition to saving on labor costs, you get increased accuracy, as automation reduces human error and yields more time to do things like strategize about resident retention. Best of all, the automation from this integration helps get more units leased faster—a clear positive impact on any multifamily operation's bottom line.
---
Work Smarter With RemoteLock + Rent Manager
Whether you already use Rent Manager and need to hook up RemoteLock or vice versa, RemoteLock's Customer Success can easily help set up this integration. Just book a consultation today with a RemoteLock expert.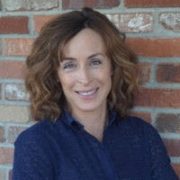 Molly Worth
Senior Writer
Molly Worth is RemoteLock's senior writer and editor, and is enthusiastic about making tech topics relatable and enjoyable. Prior to joining RemoteLock, she worked at several Denver ad agencies, and was instrumental in creating and fine-tuning brand voices for both national and local clients. Infused with her belief in the power of technology to simplify everyday living, Molly's writing helps highlight the human benefit of technology for novices, experts, and everyone in-between.