Is There Flex in Your Access Control System?
If there's one silver lining from the pandemic, many of us now understand how important it is to be adaptable and flexible. Take a look at these now-familiar coping strategies that helped us adapt to our new normal during lockdown and the months that followed.
Online delivery services: After reporting a loss of $300 million in 2019, Instacart reported annual profits of $10 million in just April 2020.
Remote work tools: To no one's surprise, Zoom saw sales soar 326% to $2.6 billion in 2020.
Telehealth: If you're collaborating with work colleagues online, why not get your health care there, too? Telemedicine services grew by more than 1000% in March 2020 and more than 4000% in April 2020.
Property managers, vacation rental owners, and commercial building companies pivoted, too, by adopting technology that automates, or makes remote, functions that were once handled face to face. Self-touring is a prime example. According to Multifamily Executive, 83% of respondents in a June 2020 survey said they would use a self-guided tour to see a potential future home in person. Almost two-thirds of respondents, 63%, added they would take a self-guided tour so they can view apartments at their own pace.
Savvy property managers, vacation rental owners, and commercial building managers have quickly recognized that self-touring is just the tip of the iceberg. Flexibility—the more the better—is imperative for access control during insecure times. So which system will give you the most flexibility? We've put together a list of must-haves to ensure your access control system is secure, convenient, and adaptable for whatever unpredictability the future holds.
Look for an access control solution that:
1) Is Hardware Agnostic: Whether you own just a few vacation rentals or manage several buildings, you want the freedom to choose your hardware without having to manage disparate systems. RemoteLock, an industry leader in universal access control for the commercial, multi-family, and vacation rental markets, allows you to mix and match locks from many leading brands like Schlage, Yale, and Kwikset. You can also use the credentials you prefer, including PINs, prox cards, mobile access, and more. That way, you get the locks you trust, the design aesthetic you prefer, and the functions you want—all in one central system.

2) Maximizes Edge Computing: Edge computing means data is processed and analyzed closer to the point where it's created. Because data does not traverse over a network to a cloud or data center to be processed, latency or delays are significantly reduced. For smart locks with edge computing, this means these locks are already configured to process certain sets of data on their own without contacting the cloud. So if there's no internet connectivity—something to plan for in today's chaotic world—basic commands like "lock" and "unlock" still work because the data is processed right on the smart lock.

3) Easily Integrates: Property management software, accounting programs, CRM software, 3rd-party booking tools, HR management systems—you want an access control platform that works seamlessly with all these types of software. Unlike some other stand-alone systems, RemoteLock is designed with an open API to seamlessly integrate with the essential business software you use daily.
4) Manages Every Type of Door: Those difficult-to-manage doors like glass entries, parking garages, and elevators are expensive to secure, both in terms of hardware and the labor to wire them. Today, modern access control systems allow you to manage different types of doors—hardwired entries on the perimeter of a property and interior doors with more affordable smart locks—from one point of command. Plus, user permissions are easier than ever with settings per door and per property, even with floor-to-floor elevator capability.

5) Is Controlled From the Cloud: If you can do away with the expense of on-site personnel, and servers or panels without sacrificing quality, wouldn't you? A flexible, cloud-based platform like RemoteLock uses the same data-security measures as today's online banking systems with SSL data-encryption protection and industry best practices at all points of interface. Best of all, your locks, your doors, and your properties are managed and controlled from one intuitive and centralized dashboard, saving you valuable time and money.
6) Is Scalable & Future-Proof: Make sure your final choice in access control is also the last one you'll ever make. RemoteLock is designed to grow with your business. Plus, we're constantly updating our software to work with more and more locks from industry-leading brands. Who knows what the future holds? You could add more buildings to your portfolio or pick up a new vacation rental property. Instead of wasting money by ripping and replacing perfectly functional smart locks, depend on RemoteLock, designed to work with legacy locks.
Access Control With Flexibility You Can Count On
Uncertainty is always around us, on some level. Whether you're talking a global pandemic, the U.S. economy, or your own business, what lies ahead is largely unknown. But you can make sure the security and access control of your buildings or properties is in the best possible position. Cloud-based access control software gives business owners and managers that necessary fluidity, allowing you to quickly allow or revoke access, scale up or scale down, add doors and locks—basically react nimbly to changing circumstances. As we've learned over the past 18 months, quickly adapting is imperative for businesses who want to survive and even thrive in our new world.
Ready to learn more about how RemoteLock allows you to control all your locks from one-easy-to-use, nimble platform? Contact us today.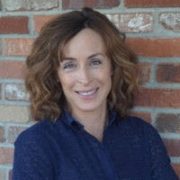 Molly Worth
Senior Writer
Molly Worth is RemoteLock's senior writer and editor, and is enthusiastic about making tech topics relatable and enjoyable. Prior to joining RemoteLock, she worked at several Denver ad agencies, and was instrumental in creating and fine-tuning brand voices for both national and local clients. Infused with her belief in the power of technology to simplify everyday living, Molly's writing helps highlight the human benefit of technology for novices, experts, and everyone in-between.