How Multifamily Managers Can Give MIMOs Momentum
Most property managers realize early on in their careers that there are phases in the residential life cycle that can prove challenging, particularly when it comes to managing your property's access. The Move-In/Move-Out (MIMO) process probably comes to mind immediately. If traditional locks and physical keys are still used, managers and staff can spend a considerable amount of resources (read: time, money and sanity) tracking down keys, handing them off and rekeying locks.
The turnover period (after a previous resident moves out and before a new resident moves in) is especially critical to a property's profitability and growth. As every property manager knows, streamlining this process and getting new residents moved in as efficiently as possible can impact the bottom line. Here's a breakdown of approximate apartment turnover costs.
$2,000* … rent lost (25 days vacant)
$300 … maintenance
$150 … cleaning
$50 … advertising
$25 … screening

* According to Redfin, a technology-powered real estate company that also tracks housing market trends, the average asking rent in the U.S. surpassed $2,000 for the first time in May 2022.
With these costs on the line, you can see why expediting the turnover process is imperative. Getting cleaners, repair or maintenance professionals, painters, prospects who are touring and leasing agents in and out easily can help turn over vacant units more quickly.
RemoteLock Moves Along MIMOs
When smart locks enabled with cloud-based software from RemoteLock replace physical keys and traditional locks, property managers push MIMOs into hyper-drive.
Access codes for previous residents are easily revoked from an app on your smartphone or laptop. Think of the time and money you save from eliminating keys and rekeying costs. Plus, now you know for certain that former residents can't access units, amenities or the building itself. 
Custom access schedules are easily created with RemoteLock software. Give your maintenance and cleaning crews temporary PINs that expire within three days. You'll see their entries from your dashboard to confirm the work was done. Then, do the same for the painters. 
Self-touring is now possible, too. RemoteLock integrates with Pynwheel and Tour24,  self-guided touring platforms that give your prospects the freedom to tour your property on their own time, not to mention the time-savings it offers property managers and leasing agents.
Once a new resident has completed all the paperwork and a deposit has been secured, you have only to issue a new access code—no keys required! In just minutes, you can set up a new user with a PIN that can be used at front entrances, amenity spaces and a residential unit. 
Are you ready to open the way for faster MIMOs? Automated access with your choice of smart locks and RemoteLock access control software is key. Chat with one of our experts today for help finding the best solution for your property.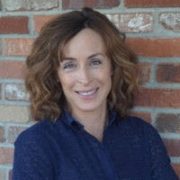 Molly Worth
Senior Writer
Molly Worth is RemoteLock's senior writer and editor, and is enthusiastic about making tech topics relatable and enjoyable. Prior to joining RemoteLock, she worked at several Denver ad agencies, and was instrumental in creating and fine-tuning brand voices for both national and local clients. Infused with her belief in the power of technology to simplify everyday living, Molly's writing helps highlight the human benefit of technology for novices, experts, and everyone in-between.