Remote Door Locks Can Save the Day
How One Business Owner Maximizes RemoteLock
When Sophie Leigh-Jones returned to her native England after spending several years working in the short-term rental business in the U.S., she had dreams of opening a similar business of her own. She did just that in March 2020 … "the worst timing on the planet," she laments. But Simple Getaway survived and even thrived thanks, in part, to a smart strategy Leigh-Jones insisted on building into her business model: remote door locks.
The Software Aha Moment
While working for a vacation rental business in Charleston, SC, Leigh-Jones notes the hassle of using physical keys and traditional locks. "We switched to Schlage locks. They were coded but you had to manually change the code before people came to stay," says Leigh-Jones. She recalls staff spending significant time changing codes on each property before a new guest checked in. "It was around 10 minutes to change codes on 50 properties and then all the driving time. It was a lot!" After attending several industry conferences, the entrepreneur began researching remote door locks for vacation rentals and access control software. While the research was fruitful, the tipping point came after an unfortunate, yet all-too-common guest experience.
An early bird used a key to get into one of the South Carolina properties before check-in and walked in on the incumbent guest who was changing clothes. "It was really bad!" she remembers. "We need to absolutely avoid that!"
RemoteLock Saves Time, Enhances Security
Simple Getaway, Leigh-Jones' company, relies on various styles of remote door locks, including KeyInCode and OpenEdge locks, at her 14 properties throughout picturesque Sussex, home to the famous South Downs. The business owner was shrewd enough to discern that there are a ton of smart locks on the market, but access control software is the critical piece for remote control and enhanced security. "It needs to be able to integrate into what we're doing," she adds, referring to RemoteLock's integrations with popular booking platforms like Airbnb. These integrations eliminate errors made by manual input and automate the sending of new access codes each time a new guest books a stay.
"I looked at so many companies that offered the locks and finally came across RemoteLock and said 'This is it!'"
What's more, her access control solution eliminates the labor needed to manually change codes on remote door locks. Leigh-Jones is the sole owner and operator with hopes of hiring staff in the near future. But for now, RemoteLock saves her the cost of a staff member to do the code changing at her 14 properties dispersed throughout Sussex.
She regularly signs on new property owners and insists that a smart lock is installed. "I emphasize the fact that it is really secure," remarks Leigh-Jones. "So as soon as someone checks out, they can't get back in. And it means that people can't check in early."
Leigh-Jones can also see access events on her centralized RemoteLock dashboard from her smartphone or laptop, from anywhere. "Has the cleaner showed up? Has the plumber showed up? So I use the software features to track people and all the battery levels on the locks," she relates. Plus, Leigh-Jones can text a plumber or other service professionals a temporary access code on the fly when necessary.
An Access Expert Who Knows Remote Door Locks
Another ingredient in her success formula: a RemoteLock consultant who is vastly knowledgeable in locking hardware, specifically mortise latch, and knows which remote door locks can accommodate the often irregular doors and jambs present in the historic homes Leigh-Jones offers for rent. RemoteLock's Stuart Duncan, who works about 10 minutes from Simple Getaway, is her go-to access expert.
"He's been a really great resource for me because I'll send him pictures of a door, and he'll just recommend what lock I need."
Access Control for the Future
As her business grows and travelers continue to come to Simple Getaway for the historical villages, quaint countryside and nearby beaches, Leigh-Jones is confident that RemoteLock will more than meet her needs. As the software is cloud-based, it's easy to add new properties when they come onboard with Simple Getaway. And the owner has little worry about purchasing new remote door locks or implementing new business software as RemoteLock's list of integration partners grows month to month.
"I literally recommend you to everyone I meet!" enthuses Leigh-Jones. "RemoteLock is my favorite thing EVER."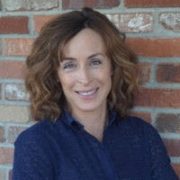 Molly Worth
Senior Writer
Molly Worth is RemoteLock's senior writer and editor, and is enthusiastic about making tech topics relatable and enjoyable. Prior to joining RemoteLock, she worked at several Denver ad agencies, and was instrumental in creating and fine-tuning brand voices for both national and local clients. Infused with her belief in the power of technology to simplify everyday living, Molly's writing helps highlight the human benefit of technology for novices, experts, and everyone in-between.