Hands-Off Access Control Works Wonders for Boutique Motel
Nell Lindquist, owner of Timberline Motel, admits that if not for an electronic access solution like RemoteLock, she and her husband wouldn't be in the hospitality industry. The owners don't have an office at the motel. Lindquist never wanted a landline, although she finally consented. While they have an onsite team ready to help guests, the operation is designed to be self-service. "We really try to be as hands-off as possible," reveals Lindquist. "We get a lot of guests who arrive very late at night, or book last minute due to weather, or leave very early to hike, and we want the process to be as seamless as possible for them."
Proptech like RemoteLock makes this possible. Located in Leadville, CO, the motel's 15 units and three-bedroom loft all feature smart locks (Schlage Encode) enabled by RemoteLock's universal access control software. Guests book on either the motel's website or through one of today's popular booking platforms, including Airbnb. A unique PIN, which is only good during a guest's reservation window, is automatically sent to each guest via the booking platform. Guests get the convenience of self check-in. Lindquist saves on labor at a front desk. Cleaning crews also have time-bound access only where they need it. Plus, she can see every entry from a quick glance at RemoteLock's dashboard.
Lindquist manages software development in her "day" job. While she takes full advantage of her tech know-how, she also notes that one of RemoteLock's best features is the easy setup and integration. "We use Beds24 as our property management system and the setup was SO easy. We were able to get it up and running in just a few minutes. Once it was operating, I could see how the team and our guests were using it, and fine-tune our setup with the many integration options available."
For example, Lindquist built her own integration through Make, a workflow automation app. Now, her phone/text system is integrated with Beds24, so automated texts go out to guests on their arrival days. "A lot of people don't have email and a surprising amount of people still have flip phones," she relates. With this integration in place, she's assured that every guest gets an automatic welcome message with access instructions.
The motel owner has found the remote control function invaluable, too. When she had to quickly terminate an employee's access, she didn't have worries about the employee returning and trying to get in. "It's very nice to know that I can just take away access," she says. The reverse is true, too. Lindquist says the motel often attracts guests who book on the same day they check in. "We get tons of people who are camping and then say 'Oh, my gosh! It's raining! We need something right now.' RemoteLock just makes it really easy."
"RemoteLock just makes it really easy."
At the outset of her motel venture, internet in Leadville wasn't always reliable. While RemoteLock does offer hardware that works offline, Lindquist didn't have to tweak her solution. Now, Leadville has fiber optic internet. Since its installation, Lindquist can't remember a hiccup like an access code failing to sync with a lock. "RemoteLock has been pretty seamless," she says. "And 99% of our guests expect self-check-in."
As for the motel's performance, Lindquist says they're doing better than expected in bookings, including a surprisingly strong winter season. "I think Leadville is just coming on people's radar," she comments. "It's very close to a lot of ski places. And it's a fraction of a fraction of what you'd pay in a big ski resort." That's a revelation for Nell and her husband, who first thought they'd only stay temporarily in this Western town put on the map by the silver boom of the 1870s. "The town is picking up," observes Lindquist. "It's probably one of the last real places. And we're gonna be here for a while."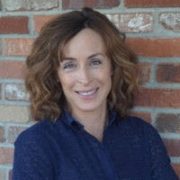 Molly Worth
Senior Writer
Molly Worth is RemoteLock's senior writer and editor, and is enthusiastic about making tech topics relatable and enjoyable. Prior to joining RemoteLock, she worked at several Denver ad agencies, and was instrumental in creating and fine-tuning brand voices for both national and local clients. Infused with her belief in the power of technology to simplify everyday living, Molly's writing helps highlight the human benefit of technology for novices, experts, and everyone in-between.