Web Based Access Control System: The Benefits Are Crystal Clear
Recent decades have seen the emergence and adoption of new technologies come at a hyper-speed pace. Just think about the release of the first touchscreen smartphone, Apple's iPhone, in 2007. Fast-forward to today and nearly everyone has their own smartphone. Without a doubt, technology's rapid pace will march on due in large part to the Internet of Things. An ever-growing list of smart devices like computers, televisions, watches, refrigerators and more can now receive data and allow for remote control via the internet also known as the cloud.
Access control has already moved in this direction, too. Whether you need to control access for a single door or for an entire enterprise, a web based access control system offers a host of benefits over traditional, hardwired systems. 
1. Gimme the Remote!
Cloud-based access control solutions put you in control of your entire system from anywhere there's internet connectivity. They have a lower cost of ownership, too, as there's no need for an on-premise server or panel, expensive IT infrastructure or specialized personnel to keep the system running day-to-day. You can add, delete or change access levels for properties all around the world at a moment's notice using an app on your smartphone or laptop via the cloud.
2. Go Forth & Multiply
A web based access control system provides the freedom to reliably expand and contract your system as needed while keeping the costs aligned with actual system usage. Gone are the days of guessing how much your system will need to accommodate and then buying expensive panels that may never be used to their full capacity. Instead, your system easily scales, as new users are brought on or removed, access levels adjusted and new doors are added.
3. Always On
Many businesses run around the clock. Grocery stores, apartment complexes, fitness centers and medical facilities represent only a fraction of the businesses that operate continuously. Today's high-speed life demands that access control systems not only be on 24 hours a day, but that they be configurable and the monitoring data be available at a moment's notice. System uptime and disaster recovery protocols are essential considerations when choosing an access control system. Unlike on-premise solutions that often require a system technician to be onsite to manually push through feature upgrades or cybersecurity patches, cloud-based access control allows changes to be deployed remotely any time of day. The "always on" model of a web based access control system makes it ideal for applications that require secure and efficient access control management from any device such as a laptop, smartphone or tablet device. 
4. Bring It All Together
The right web based access control system should work with all the new technologies building operators use to solve real-world problems. Founded on an open API, these types of solutions encourage innovation with third-party software developers who need access control in their own products. They offer property managers a diverse, multi-vendor ecosystem that bridges the physical and digital worlds. Your access control becomes the foundation for a whole host of connected technologies like property management software, hybrid work management and maintenance ticking.  
5. Big Data, Big Protection
Ensuring the data underlying any access control system stays secure is critical. Cloud-based access control offers data security protection that extends beyond what on-premise solutions can offer. Traditional systems depend on dedicated, local hosted servers which are often left vulnerable to hardware failures and missed software security updates. But cloud-based systems have hardware redundancy, reducing the risks and impact of hardware failures. They ensure software updates never fall by the wayside due to budget or limited IT resources. Unplanned system interruptions are minimized through this redundancy and the loss of critical access data is prevented through regularly scheduled data back-ups.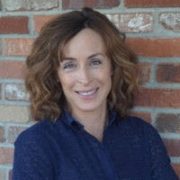 Molly Worth
Senior Writer
Molly Worth is RemoteLock's senior writer and editor, and is enthusiastic about making tech topics relatable and enjoyable. Prior to joining RemoteLock, she worked at several Denver ad agencies, and was instrumental in creating and fine-tuning brand voices for both national and local clients. Infused with her belief in the power of technology to simplify everyday living, Molly's writing helps highlight the human benefit of technology for novices, experts, and everyone in-between.