Common Access Control Questions Answered
If you've started to venture into the ever-evolving landscape of proptech, you likely have questions. The experts at RemoteLock, a leading provider of access control software, have fielded their fair share of questions since the company's founding in 2011 from multifamily operators, vacation rental managers, commercial building owners and more. Here, we've rounded up some of the most common questions they've encountered along with straightforward answers and helpful tips that may prove useful if you're thinking about an access control solution for your property.
Will my smart locks work if the power goes out?
For those who like to prepare for worst-case scenarios, RemoteLock has answers on power outages. Commercial Sales Consultant Mike Muenzenmayer asserts, "Yes, your smart lock will work if the power is out." He explains that most of the smart locks on the RemoteLock platform are powered by four AA batteries. "So any codes that are pre-generated will work in the event of a power outage or internet failure," he says.
Just remember that without internet connectivity, there are some limitations. Senior Sales Executive Sarah Schwieger reminds customers that "the smart lock can't receive any information or commands until the network is restored." For example, the lock would lock and unlock via existing access permissions. But you wouldn't be able to grant new codes or revoke existing codes remotely from your desktop or mobile phone–a favorite feature of RemoteLock customers–until the internet came back up.
ACS Support Specialist Aidan Kieffer offers more tips on access control during power outages. "Now, a properly installed hardwired system will get its main power from the grid," he offers. "So, if power is out in the building, the hardwired system has a backup battery that gets initiated." On a standard 12-volt system, he says the batteries usually have five amp hours. "This means if a system is pulling one amp constantly, the battery will last five hours."
Transactional Sales Specialist Spencer Kates has another tip for those who don't like surprises. "Set up notifications in the software for when batteries get low and when they've been replaced."
Am I limited to one smart lock or one brand with an access control system?
Some access control systems on the market do require you to commit to a single brand of hardware. "Not with RemoteLock," chimes in Stuart Duncan, COO for RemoteLock's UK and European division.
Senior Account Executive Scott Landen points out: "We support locks from the most popular brands, including Schlage, Kwikset, Yale and more." This robust offering of hardware integrations gives customers the ultimate flexibility in customizing their access control solution either on a single property or throughout a real estate portfolio.
"With RemoteLock you can manage multiple brands and device types from our dashboard," furthers Kates. "The functionality may change based on the device, but our sales representatives can happily highlight the features you are looking for."
How do I easily handle access for a dog walker who comes three times a week?
Don't worry! We haven't forgotten about the pampered pooches when it comes to access control. Kieffer has frequently explained that accommodating dog walkers can be easy and safe via the RemoteLock software. "You can create an access schedule that only allows access on the three days your dog walker visits," says the support specialist. "The walker's access can start and end at a specific time of the day. And if the walker has to skip on Monday and go on Tuesday instead? All that needs to happen is a simple edit to the schedule."
Schwieger says you can also easily create a temporary code for a one-time dog walker. "This code can be randomly generated and expire at whatever time you like."
I've got common doors and individual unit doors. How do I avoid running two different systems to manage each?
These sales pros all agreed that this is a common concern. Kieffer sums it up nicely:
"While Wi-Fi locks (recommended for residential unit doors) and hardwired doors are different physical systems, RemoteLock really shines by bringing these different devices all under one proverbial roof."
That's the beauty of a software solution like RemoteLock, particularly for multifamily and commercial properties that often have hardwired main entrances or other common doors that are heavily trafficked each day and unit doors with smart locks. RemoteLock unifies these on one easy-to-use platform.
"Let us identify the proper solution for each door," recommends Schwieger. "You can manage it from the same, centralized dashboard. This means the doors can have completely different solutions but there wouldn't be a need to manage them separately."
Can I use different access credentials–PIN codes and key fobs–on one access control system?
All of the experts agree that a good access control solution can support many types of credentials. Depending on your building type and your desired user experience, one or a combination of credentials may be the right choice. Kates says he often hears about the need for a solution to support both PIN codes and key fobs, both of which RemoteLock software can easily handle.
Kieffer has some insider tips on hardwired doors, too. He relates that most keypads on hardwired doors can also be card readers. What if you don't have a keypad? "Fear not," says Kieffer. "We can add a keypad in parallel to any card reader on a hardwired system." He recalls a recent install when a customer wanted to use mobile credentials and installed a phone reader without a keypad. After users clamored for pin codes, a keypad was added and now both credentials are accepted.
Will weather–like a coastal climate–affect the functionality of my lock?
"Yes, it will be very important to identify the type of weather the locks will experience if they are exposed to the elements," advises Schwieger.
Muenzenmayer has customers with properties in coastal climes and agrees that you want hardware that's designed for such conditions. "Our job is to help you find the right solution, regardless of the environment. For marine environments, just a couple of good options include the KIC 5000 and 6000 series and Schlage Connect Deadbolt."
How do I secure a gate where there's no internet connectivity?
It seems there's always an outlier when it comes to access control on properties. Many customers have asked this question, and our access pros have a few answers. Landen offers a hard-wired solution, while Duncan counters with another option. "You could fit a lock with ReadyPIN, which has offline functionality and doesn't need internet connectivity to work with PIN codes," he says.
From Kates: "RemoteLock can control algorithmic locks that leverage ReadyPIN. Our software creates randomized 10-digit codes that provide timed access to spaces without internet available." He furthers that once you enter the 10-digit code into any algorithmic lock, you can then set an easier-to-remember four to eight-digit code that will also work for the duration.
Muenzenmayer offers that the best solution for gates is a hardwired solution because these are grade-1 rated for the outdoors and offer the best longevity. But knowing that some gates can't be wired, he offers up another answer. "Often, a battery-operated, Wi-Fi lock will work," he says. The RemoteLock experts can guide you in this discovery process by providing a template. If the smart lock's template fits on the gate, the application is possible. "There are weldable gate boxes made by Keedex that can be used specifically for the KIC locks," Muenzenmayer furthers. He cautions that the battery pack-side is not waterproof/weatherproof, so some kind of cover is needed like the KIC WeatherShield.
Can I use a cloud-based model to manage elevators? Even floor-by-floor access?
Our experts says don't be put off by managing access to elevators even if it seems complicated. For example, you may manage a multi-use building where users need access to certain floors but not others. RemoteLock comes to the rescue here, too. "We can manage all access-point scenarios with the correct configuration," reassures Landen.
Schwieger adds: "We can do floor control with our hard-wired access control kits. Looping in the project installer and elevator contractor to coordinate a game plan is the most effective method."
Have another question for our access control experts that's not covered here? Reach out to us today.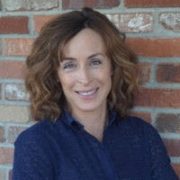 Molly Worth
Senior Writer
Molly Worth is RemoteLock's senior writer and editor, and is enthusiastic about making tech topics relatable and enjoyable. Prior to joining RemoteLock, she worked at several Denver ad agencies, and was instrumental in creating and fine-tuning brand voices for both national and local clients. Infused with her belief in the power of technology to simplify everyday living, Molly's writing helps highlight the human benefit of technology for novices, experts, and everyone in-between.