The Smartest Way to Prep for Busy Season
If ever there was a vacation rental busy season to reinforce the need for automated access control it was the summer of 2021. Remember the onslaught of reservations, leaving you barely enough time to catch your breath? If you were still using the antiquated process of mechanical locks and physical keys, we know "hectic" doesn't even come close to describing your experience. There were last-minute key handoffs, worries if the cleaner got in and turned a property in time, and crazy machinations to cover down-to-the-wire cancellations and rebookings.
Keeping all that frenzy in mind, we'd like to encourage you to take one step today that will relieve you of many headaches associated with access control that seem to exponentially multiply in your vacation rental busy season. A cloud-based access control solution is an easy way to streamline your business operations and even save you some money in the long run. 
RemoteLock's software platform paired with your choice of a wide variety of smart locks is a strategic investment for your business.
​​Automatically send access codes to guests through integrations such as Airbnb, one of many partners integrated with RemoteLock.
Never bother with physical keys again–no more lock boxes, no lost keys, no locked out guests.
Create custom schedules for housekeeping, and track when cleaners enter and exit.
Quickly add or revoke access for unplanned maintenance or schedule changes.
Manage it all from a single, easy-to-use dashboard from your smartphone or laptop.
The switch to this cloud-based platform is easier than you might think. "We bought nine smart locks from RemoteLock on a Tuesday, and we had installed all of them by Friday," says Will Hearty, who works for a short-term rental business in Boston, Massachusetts. Better yet, RemoteLock's access control software makes his operational team of just four people seem larger, as they get more done in less time.
Don't put off switching to this transformative technology! If you have some downtime this winter, reach out to one of RemoteLock's access control experts and get started today.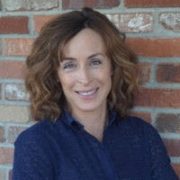 Molly Worth
Senior Writer
Molly Worth is RemoteLock's senior writer and editor, and is enthusiastic about making tech topics relatable and enjoyable. Prior to joining RemoteLock, she worked at several Denver ad agencies, and was instrumental in creating and fine-tuning brand voices for both national and local clients. Infused with her belief in the power of technology to simplify everyday living, Molly's writing helps highlight the human benefit of technology for novices, experts, and everyone in-between.