Four Easy Steps to Integrate Airbnb with RemoteLock
The Must-Have for Every Vacation Rental Manager
As temps climb, you can bet summer travelers will continue to come your way. According to Bankrate, 63 percent of U.S. adults are likely to take a summer vacation this year. That's up from 61 percent in 2022. For vacation rental owners, that's welcome news. With calendars booked and business booming, efficient access control becomes vitally important. A cloud-based platform like RemoteLock has a host of benefits, not the least of which is providing guests convenient, contactless check-ins. What's more, busy hosts benefit by streamlining their booking processes and even earning 13% more in revenue over those who don't have this convenience.
As reservations continue to roll in, you may think now is not the ideal time to tinker with your access control. But if you haven't set up your RemoteLock-Airbnb integration, we're here to tell you that nothing could be easier. The following high-level steps walk you through the process with further details provided in our support article.

By connecting your Airbnb account with your RemoteLock account, approved bookings made on Airbnb are automatically sent to your RemoteLock account. Then, a code is created for the guest during the time of his or her stay, and a message is automatically sent containing the code and instructions for using the lock. Sweet, right? So, let's get started with your Airbnb Integration.
Step 1
From the RemoteLock portal, click the "Integrations" tab in the upper navigation. Next, you'll find Airbnb in the list of partners. Click to add it.
Step 2
Next up, you'll be asked permission for RemoteLock to access your Airbnb account information, which is used to create codes based on reservations from Airbnb. This information includes your first name and profile picture, details about upcoming reservations, info about your listings, and guests' first names and anonymized email addresses.
Step 3
After you've allowed this access, you're redirected back to the RemoteLock portal where a list of properties from your Airbnb account is displayed. Now, it's time to associate your locks to their listings. To do this, click on the listing name.
Step 4
The option to "Add Door" comes up. Click on this, then from the drop-down menu select which lock/locks you want to associate with this listing. Click "Add" to save this.
And that's about it!
More details can be found in this support article. But we're certain you'll find this integration to be surprisingly easy and incredibly valuable. So, let's hop to it and integrate with Airbnb. Your guests are expecting it, and you'll benefit tremendously from this convenient, time-saving integration.
Ready to Get Started? Speak with an access expert today!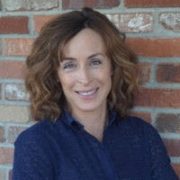 Molly Worth
Senior Writer
Molly Worth is RemoteLock's senior writer and editor, and is enthusiastic about making tech topics relatable and enjoyable. Prior to joining RemoteLock, she worked at several Denver ad agencies, and was instrumental in creating and fine-tuning brand voices for both national and local clients. Infused with her belief in the power of technology to simplify everyday living, Molly's writing helps highlight the human benefit of technology for novices, experts, and everyone in-between.