True Access Control Horror Stories: The Employee Who Wouldn't Go Away
Jacqueline W., the owner of a thriving property management company for 150 vacation rentals, manages about 30 employees across her reservation, housekeeping, maintenance and owner relations departments. So, she knows the ins and outs of managing people. What she didn't expect was a former employee who came back to haunt her in a very real way.
"All of the sudden, we started seeing TVs stolen!," recalls Jacqueline. We couldn't figure out how this was happening! How is this person getting in there?! How does he or she know it's empty?"
"…we started seeing TVs stolen!"
The thieving went on for about 2-3 weeks. "And you can only imagine what I'm having to tell the owners. And some of the units got hit twice!" she remembers with chagrin. Finally, the operator and her staff caught a glimpse of the thief on camera and could pinpoint the identity. "She was a former housekeeping manager who hadn't worked with us for months. I eventually find her, squatting in an empty unit that she had a key to. Somehow, she had keys to everything!"
"Somehow, she had keys to everything!"
Jacqueline knew her property access needed a major upgrade. After replacing the TVs and evicting the squatter, Jacqueline secured her vacation rental properties with smart locks enabled with RemoteLock software. Not only are there no keys to copy now, but she can easily track access in real-time with a glance at her dashboard. "If I would have had smart locks back then … guess what? She wouldn't have been able to get in.
It blows my mind when managers are still giving their housekeepers and maintenance keys. Y'all are opening the door to a huge liability!" she contends. "Why give yourself all that trouble? It's just so easy now with RemoteLock."
"It's just so easy now with RemoteLock."
---
Ready to get rid of all those keys and make your properties safer?
RemoteLock's access experts can help you tackle any access control problem. Request a consult to find the right solution for your business.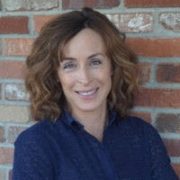 Molly Worth
Senior Writer
Molly Worth is RemoteLock's senior writer and editor, and is enthusiastic about making tech topics relatable and enjoyable. Prior to joining RemoteLock, she worked at several Denver ad agencies, and was instrumental in creating and fine-tuning brand voices for both national and local clients. Infused with her belief in the power of technology to simplify everyday living, Molly's writing helps highlight the human benefit of technology for novices, experts, and everyone in-between.