Access Control Horror Stories: Copied Keys & Crooked Guests
Recounted by RemoteLock Customer Service from a customer, Mike B.
We have a vacation cabin in the mountains that's ideal for skiers and snowmobilers. We've been renting it out for the past 16 years to families and groups of all ages. Our old "access" system was to mail a key to the guest. That way, we didn't have to hide the key at the property and potentially have issues with guests trying to find it on arrival day.
During one spring, I was staying at the cabin for a week to do the annual spring cleaning and repair. I was loading outdoor debris and making trips to the dump, which took about 15-20 minutes between trips. By the way, I was locking the door each time I left. So, I had just made two round-trips and was coming back from my third to the cabin. All appeared normal until I entered the cabin. Inside there was a curious new look: All the electronics were gone!
In the 15 minutes I was gone, a thief with very opportune timing had cleaned us out of all the TVs and gaming systems. This was back in the day when Xboxes and Wii games were big. They had all magically vanished into thin air!
By the way, there was no forced entry. Whoever had done the job, had been in and out quickly. They knew where everything was, even the hard-to-find items. Our best conclusion was they had been previous guests who had cut their own key, watched to see when it was empty, and then just went shopping. During their previous stay, these guests had plenty of time to explore and remember what they saw.
Clearly, we needed a better solution for our cherished Aspen Moose Cabin. After some homework, we found RemoteLock and immediately set up every exterior door with smart locks and put them on the software platform. And we've never looked back!
Now, I need only look at my dashboard on either my phone or laptop to see who has entered when. I can easily create and revoke access codes on the fly if the guest has an issue or I need to let in a repair professional. Not only is this remote control functionality a huge time-saver, but I don't ever have to worry about handing off physical keys, or having them stolen or duplicated by wrongdoers.
Thanks, RemoteLock, for awesome products that allow us to give each group their own individual, trackable key code. It's been awesome and has literally paid for itself just in saved hard costs.
Have your own access control horror story?
Email your horror story to us at Editorial@RemoteLock.com, and if we use your story in a future communication we'll send you a $100 Amazon gift card. Don't worry, we'll keep it anonymous.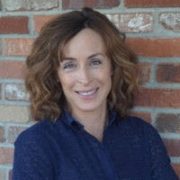 Molly Worth
Senior Writer
Molly Worth is RemoteLock's senior writer and editor, and is enthusiastic about making tech topics relatable and enjoyable. Prior to joining RemoteLock, she worked at several Denver ad agencies, and was instrumental in creating and fine-tuning brand voices for both national and local clients. Infused with her belief in the power of technology to simplify everyday living, Molly's writing helps highlight the human benefit of technology for novices, experts, and everyone in-between.