5 Ways to Prepare Your Vacation Rental Business for Summer
This post was contributed by Guesty, a short-term rental property management platform that automates and streamlines the daily, complex operations of managing flexible inventory.
Last summer may have been hot and sunny, but it certainly didn't feel like summer…at least not for players within the hospitality industry used to welcoming hoards of travelers into their accommodations when temperatures start to rise. But with vaccination distribution underway and the number of coronavirus cases slowly receding, things are looking up for Summer 2021.
In fact, Guesty's recent data shows a 282% increase in reservation volume from last summer, and a 32% increase from Summer 2019, pre-COVID! This signifies that people aren't just ready to get back to travel-as-usual, but are craving travel after over a year of confinement. And what it means for short-term rental hosts is that it's time to prepare their vacation rental businesses for a summer like no other in order to capitalize on skyrocketing demand. Here are 5 ways to get started.
1. "Summerize" your listing
With so many property management companies vying for the attention of travelers following a too-long dry spell, you need to make sure your properties pop. Change up your interior to feature light and airy decor that screams "summer getaway" and be sure to update the photos on your listings once you do. Next, edit your listing titles and descriptions and sprinkle them with plenty of summer buzzwords, like "beach," "pool," "grill," or "margaritas!"
2. Automate, automate, automate
Accepting an influx in bookings is not an option if it's going to compromise your operational efficiency or quality of service. Putting as many tasks as possible on auto-pilot is the best way to ensure it does neither. That's why we work with innovative companies like RemoteLock and others to automate guest check-in and streamline guest access. With technology available to automate your guest messaging, pricing, payments and even reviews, you can confidently accommodate a surge in reservations without sacrificing your brand's reputation or stretching your personnel too thin.
3. Amp up guest communications
With booking surges come inquiry surges. To close leads amid a summer storm of competition, you're going to need to act fast, providing prompt replies to any messages that come your way. While automated responses are a great way to hook potential guests after that initial inquiry, consumers traveling during COVID-19 are going to have many particular questions that may need more personal attention than an automated response can provide. Ensure you've got an effective process for handling guest communication throughout every stage of the booking cycle, whether this means amping up your own communication resources or outsourcing to a professional service well-versed in the needs of vacation rental guests.
4. Think smart
Guest expectations have undergone a fast-tracked evolution during COVID-19, health concerns leading them to be understandably selective about the accommodations they book. Professional hosts who have embraced the accelerated technological revolution of the industry will come out on top, trading in traditional processes for convenient solutions like keyless access, remote checkin and digital concierges that provide guests with flexibility and limit human interaction to ensure the safety of all parties as we ride out the remainder of the pandemic.
5. Keep your eye on new personas
In addition to driving up guest expectations, the pandemic has been a catalyst for the emergence of new kinds of travelers. In the last year, we've seen a growing market of digital nomads, undoubtedly the result of the shuttering of offices and the newfound freedom for many employees to work-from-anywhere. Professional hosts have responded by equipping their properties with comfortable workspaces. We've also seen a trend of city-scaping, with city dwellers pursuing more space and open air during a period of limited mobility. Vacation rental businesses who emphasized their properties' outdoor grounds and spaciousness were able to draw this traveler persona. As we near summer and—hopefully—the last leg of COVID-19, new traveler types are bound to emerge, and hosts should keep a finger on the pulse of the travel community to better understand their market.
Booking platforms aren't department stores; hosts can't simply put their inventory on display and hope it catches the attention of shoppers. Or at least they shouldn't. Vacation rental businesses serious about success will find that taking a dynamic approach to marketing, operations and guest experience is a sure way to capitalize on the much-anticipated demand the industry is due this summer.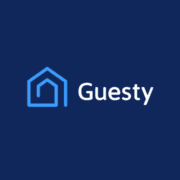 Guesty Inc
Guesty is the ultimate property management platform for short-term and vacation rentals. Our end-to-end solution simplifies the complex operational needs that property managers face on a daily basis – from guest communication to task assignment to payment processing. With Guesty, property managers save time so they can focus on what matters most: growing their business.