RemoteLock's Response to Supply Chain Disruptions
Maybe you're in the same boat as a lot of consumers. As the holidays approach, you're hearing warnings about ordering your gifts early. Or, you've already ordered products in the last few months that have taken an inordinate amount of time to arrive or, worse, are simply out of stock.
Yes, the world seems to be running out of a number of things. Here at RemoteLock, we've been analyzing, planning, and stewing over the global supply chain disruptions for many months now. Director of Operations Roy Leckonby notes that on the consumer front, many of these shortages are due in part to skyrocketing demand. During the lockdown, consumers took what they'd formerly spent on dining out, salon services, and vacations and started buying home office furniture, paint, lumber, blenders, gym equipment, and on and on, creating overwhelming demand.
For those in the access control space, supply is the new issue causing delays as demand has remained strong throughout the pandemic. The scarcity of shipping containers and lack of raw materials are major challenges. Leckonby points to the shortage of semiconductors, often called computer chips, as an example of a critical, missing component that's preventing many smart-lock manufacturers and manufacturers of hardwired access control systems from making their products. He's seen delays of several months for some smart locks, readers, and controllers. "RemoteLock is a software company," remarks Leckonby, "but we rely on our partnerships with manufacturers of access control hardware to make these systems work."
Do you have plans for an access control project in the next 12-24 months? "Start the conversation with your sales rep now," recommends Leckonby. Installations can still happen. To be safe in assuring your needs are met, we recommend planning purchases for 2022 now. Some of the components that connect access devices have six- to 12- month lead times. The RemoteLock sales team will offer expert advice and help you consider your options. Our ability to work with many of the most popular smart locks on the market is another advantage. You have choices when it comes to hardware, making it easier to have a back-up plan should your first choice be significantly delayed.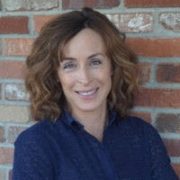 Molly Worth
Senior Writer
Molly Worth is RemoteLock's senior writer and editor, and is enthusiastic about making tech topics relatable and enjoyable. Prior to joining RemoteLock, she worked at several Denver ad agencies, and was instrumental in creating and fine-tuning brand voices for both national and local clients. Infused with her belief in the power of technology to simplify everyday living, Molly's writing helps highlight the human benefit of technology for novices, experts, and everyone in-between.