Turnkey Access Control is a Property Manager's Dream
Quick! If you're a multi-family property manager, what are your top priorities?
Maintaining budgeted occupancy
Resolving residential non-payment
Maintaining properties
Pumping up NOI
Improving the resident experience

If you answered "all of the above," that's not surprising. Multi-family property managers have plenty of daily demands, each needing immediate attention. That's why many multi-family property managers are thrilled to have at least one priority become an automated process that practically runs itself: remote access control and management.
Take our customer, LiveThatch, which has a portfolio of 15 buildings in its "flexible living" concept, including unstaffed boutique hotels, furnished co-living, and hostel accommodations. A multifamily access control solutions of smart locks paired with RemoteLock software streamline access for guests whether they're staying for the weekend or three months. Operational Associate Will Hearty explains that he and his team get valuable visibility into precisely who is entering their properties and when. Better yet, this multifamily access control system was easy to launch and quickly ready to use.
---
Jana McIntosh is a marketing manager at a similar business called Landing, which operates flexible-lease rentals in multi-family properties in more than 200 U.S. cities. Landing is a membership-based service that offers furnished and unfurnished apartments stocked with everything you need to live. Leases range from as low as 30 days to indefinitely, and members unlock the ability to move freely throughout the Landing network with just 30 days notice.
Landing Director of Access and Utilities Nick Goudreau says remote access control with self-expiring codes is a game-changer for this business. "We know exactly who is entering and leaving, and when," he says. Landing leverages RemoteLock's software for multifamily access control across about 70% of the homes that utilize smart locks. What's more, this hardware-agnostic solution allows Landing to use a variety of smart lock brands, including Yale, August, and Schlage.
Besides the visibility into guest access, Hearty and Goudreau require additional features in an access control system to ensure it's a plug-n-play solution that requires minimal set-up, worry, and work.
---
✓ Cloud Based
Like many managers of multi-family properties, neither Hearty nor Goudreau were looking for a "disruptive" access solution, but rather a simple-to-use, turnkey solution that integrated elegantly with existing operations. RemoteLock was and is that solution. The easy-to-use software is cloud-based, so it upgrades automatically to ensure smooth, reliable operation. Plus, RemoteLock doesn't require upfront purchases of expensive servers or ongoing maintenance.
✓ Remote Control
With the ability to create, revoke, and grant access from anywhere, RemoteLock opens up a whole new world of operational efficiencies. There's no need to track and replace keys, or be onsite for every guest or resident access need. And as we know, time is money in every business.
✓ Seamless Integration
RemoteLock is designed with an open API to seamlessly integrate with essential business software. That's important for larger multi-family properties who rely on property management software for essential operational functions or booking platforms should they decide to turn on additional revenue streams through home sharing.
✓ One System for Every Door
The last thing you want in your access control is several disparate systems that don't work together. A modern, well-designed access control system like RemoteLock allows the management of different types of doors from a central dashboard. That means hardwired main entrances and interior doors with smart locks are all managed from a single, easy-to-use dashboard. And what about user permissions? That's easy, too, as the software allows settings per door and per property, even from floor to floor for elevators. Hearty enjoys that RemoteLock allows his team to issue one code to a guest that works at the main entry and the guest's unit door.
✓ Hardware Agnostic
The fact that RemoteLock works with so many popular lock brands was a big selling point for Landing, comments Goudreau. For the most part, the multi-family operators partnering with Landing didn't have to rip and replace hardware, but could continue using the smart locks that were already in place. RemoteLock continues to have one of the largest integrations with popular lock brands and will keep expanding these integrations.
✓ Designed to Grow
If your business intends to grow, like both Hearty's and Goudreau's, you want your access control choice to be the last one you'll ever make. RemoteLock is designed to scale with your business, whether you have a hundred doors like Hearty or thousands like Goudreau.
Work Smarter with a Turnkey Solution
For those like Hearty and Goudreau managing multi-family portfolios, remote control and management of access has quickly become critical to business success. Engineered by access control experts, RemoteLock is the turnkey solution that quickly starts saving you time and money with the least amount of disruption. Plus, with RemoteLock, property managers worry less about safety and security, and can focus on improving the resident experience and priming the business for growth. Do you think it's time to talk with an access control expert at RemoteLock? We'd love to show you how this revolutionary software can help you work smarter.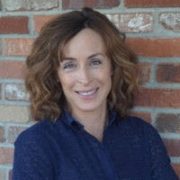 Molly Worth
Senior Writer
Molly Worth is RemoteLock's senior writer and editor, and is enthusiastic about making tech topics relatable and enjoyable. Prior to joining RemoteLock, she worked at several Denver ad agencies, and was instrumental in creating and fine-tuning brand voices for both national and local clients. Infused with her belief in the power of technology to simplify everyday living, Molly's writing helps highlight the human benefit of technology for novices, experts, and everyone in-between.