Opportunity Knocks for Multifamily Operators with Home Sharing
While the term may be new, the concept of home sharing has been around for ages. Dating back to the days of boarding houses, the model has homeowners directly providing lodging—be it a room, granny flat, carriage house or other space—to travelers for a fee. Of course, these days, homeowners (and multifamily operators, too) are rarely hanging up "For Rent" signs in their windows, but are using applications like Airbnb, Vrbo, or HomeAway to list their spaces instead. With more than 660,000 Americans registered as Airbnb hosts and 7 million listings across the globe, the concept of home sharing has not only taken off, but it has turned the hospitality industry on its head, often outperforming hotels in many markets.
But home sharing is not just a single-family home trend. According to the National Multifamily Housing Council, 65% of booked nights on Airbnb are in multifamily buildings. This may seem counterintuitive to the main priority of multifamily operators—leasing up residents for at least a year or more. But technology has helped many in multifamily change their minds and begin to seek out ways to embrace home sharing. For example, Sentral is a Denver-based real estate startup who bets that the flexible living formula is here to stay. Sentral currently manages about 3,000 class-A units in premium U.S. locations, some for long-term stays and some for short-term. The company uses a proprietary proptech platform, including RemoteLock's cloud-based access control solution, that integrates with a booking engine opening up new revenue streams for Sentral management and its residents. As the Sentral CEO recently described in an interview, he believes this ability to accommodate different lengths of stays is the ticket to future growth.

Drew Steinhauer, project coordinator for Spring Creek, a real estate developer and builder in Canmore, Alberta, says his company now builds everything with home sharing in mind. Located a short distance from three ski resorts, the company has recently constructed two multifamily buildings, Jack Pine Lodge and White Spruce Lodge, with a third, The Tamarack, also underway. All three buildings either use or will use RemoteLock software and smart locks for access control on unit doors, main entries and common doors. Currently, about 50% of owners in the White Spruce Lodge and Tamarack condominium buildings have opted into the home-sharing program.
"In these types of buildings, much consideration is given to the levels of access between various users," explains Steinhauer. There are permanent homeowners, renters, visitors, housekeeping and building maintenance, to name a few. "We require a door-lock system that can handle all these levels of access within a single building, and to have a hierarchy of control." For example, RemoteLock allows a Spring Creek homeowner to edit their own PINs and add guest access, while also giving a property manager master control over all locks on common doors.
Before using RemoteLock, Steinhauer says the company was using a key card system, which "took more resources." RemoteLock's streamlined solution accommodates both hardwired entries to each building and the unit doors of those condo owners participating in home sharing in one convenient dashboard. Access codes are easily created, granted and revoked from a laptop or mobile phone from anywhere. Plus, self-expiring PINs are issued to other personnel like housekeeping and maintenance using the same convenient technology.
"Now that we know it's a technology for a residential application, we're realizing the benefits," states Steinhauer. "Our vacation team is running with three people. And even though we've added 25 units, it's still three people." That's due to the RemoteLock solution, which delivers an abundance of operational efficiencies–no keys or key cards to track/replace, no lock outs to deal with, no need to be on-site to let in maintenance, etc. "That's been a really good component," remarks Steinhauer. "It's convenient and helpful for the operation of our rentals."
Software developers have also jumped on the home-sharing bandwagon. Migo, an amenity offered through property management software provider, RealPage®, accommodates flexible living by allowing both residents and multifamily property owners to participate and profit from home sharing on Airbnb. A critical piece of maximizing this new revenue stream is keyless entry (already one of the hottest amenities in multifamily living). In fact, RemoteLock recently announced its selection as a preferred partner of Migo.
Time to Turn on Home Sharing
Adding home-sharing opportunities to multifamily properties can be easy with the right technology in place. Remote control and management of access with a turnkey solution like RemoteLock quickly streamlines guest access and saves valuable time. What's more, there's constant pressure in the multifamily industry to improve the operational bottom line and deliver value in a competitive market. Home sharing satisfies these demands by offering multifamily operators and residents a convenient way to make money. Talk with an access control expert at RemoteLock today about how remote access control can safely and effectively bring home sharing to your multifamily property. 

RemoteLock: Essential For Successful Home Sharing
Cloud-based: no expensive servers and automatic updates
Control remotely from anywhere
Covers every door–hardwired and smart locks–in one system
Supports multiple types of credentials
Allows for customized access schedules for residents, guests, maintenance
Improves security and safety
Scales to your business–one door or thousands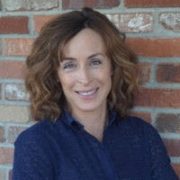 Molly Worth
Senior Writer
Molly Worth is RemoteLock's senior writer and editor, and is enthusiastic about making tech topics relatable and enjoyable. Prior to joining RemoteLock, she worked at several Denver ad agencies, and was instrumental in creating and fine-tuning brand voices for both national and local clients. Infused with her belief in the power of technology to simplify everyday living, Molly's writing helps highlight the human benefit of technology for novices, experts, and everyone in-between.