One Man's Odyssey to Cloud-Based Access Control
Sergey Shukhat, who runs Zona Capital, LLC, refers to himself as "a stock market refugee." Growing up in the Bay area, he saw the influx of large corporations and thought he had a future investing in the stock market. But the burst of the dot-com bubble in the mid-90s and the 2007-08 financial crisis made him rethink that path. The foreclosure signs he saw on every corner during the crisis led his entrepreneurial mind down another path—real estate.
While Shukhat originally focused on buying up single-family residences, today, Zona Capital comprises 10 multi-family buildings and former hotels with over 1,000 units. About 50 percent of the units are traditional multi-family with residents signing year-long leases. The other half of the portfolio is what Shukhat refers to as "condotels," housing short-term residents who stay anywhere from one week to one month. It's this half of his portfolio that demanded the entrepreneur become well-versed in smart locks and access control software.
In the beginning, Shukhat went with the only option available for access control on Zona's short-term rentals—lockboxes. "There's obviously no security with that," he comments about the lockbox system, which was also labor intensive and costly when rekeying was required. Luckily, it was 2012 and smart locks were emerging in the marketplace. Shukhat went through several rounds of early-generation smart locks, but struggled to find one at the time that was truly wireless. He tried out smart locks that used Z-Wave technology and required "really annoying" hubs. With hubs needed in every unit positioned 30 feet from its partner smart lock, he knew this wasn't a sustainable solution for some of his properties with over 100 units.
Still searching, Shukhat thought he'd found a winner and recalls purchasing a particular smart lock and rolling it out across 168 units. "That was a big waste of money and a disaster!" he laments, as the batteries in these smart locks were short-lived and needed frequent replacing.
Finally, Shukhat met Regional Sales Manager Mike Muenzenmayer at RemoteLock, who suggested a KeyInCode 4500 model with a mortise latch, a lock style commonly used in hotels. "Once we switched to those and did a prototype, we were hooked and have since rolled those out to all the sites," comments Shukhat. "They've been fantastic for us. Very reliable.

"Nobody can match the hardware's battery life and the proprietary heartbeat technology that protects that life is huge," says Shukhat, referring to the function that allows the user to choose how often the lock connects to Wi-Fi. As Shukhat's application is for residential units, he can set the locks to connect and update access credentials just a few times a day, greatly extending battery life. "No other hardware I know can do that. And I talk about hardware all the time!" he enthuses.
As much as Shukhat geeks out on hardware, the cloud-based access control software from RemoteLock is just as vital, if not more so. "Honestly, RemoteLock is a big piece of my secret sauce," says the business owner. "It allows me to not have a hotel front desk. It allows me to really automate our check-in process, a process that until now has had a lot of touchpoints." With the software, Shukhat has one central point-of-command for every door on all his short-term rental properties, which span from northern Phoenix all the way down to Sierra Vista, just nine miles from the Mexican border. He's in complete control of every door from his laptop, even when he's hours away from a property. His bottom line benefits significantly, as he saves the labor cost of employing an on-site manager for each property.

What's more, RemoteLock is designed for scalability. Shukhat reveals that his real estate holdings may well double by year's end, which is no problem for the RemoteLock cloud-based access control platform. He can add countless doors to the system.
Shukhat also relies heavily on RemoteLock's robust integrations, which include Airbnb, Guesty, and more than 40 other partners. "If it wasn't integrated with my PMS [Guesty], it would be useless. It's number one," he points out. With these integrations in place, Shukhat has a cloud-based access control platform that automatically generates access codes for guests once a reservation is made. He also depends on the auto generation of email replies to guests and customized access schedules for cleaning crews.
"RemoteLock developed a product that is perfect for my sector," remarks Shukhat. "And I have recommended RemoteLock to friends in the industry, small and big." Would you like to see what RemoteLock can do for your short-term rental business? Talk with one of our access control experts today.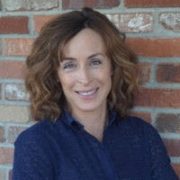 Molly Worth
Senior Writer
Molly Worth is RemoteLock's senior writer and editor, and is enthusiastic about making tech topics relatable and enjoyable. Prior to joining RemoteLock, she worked at several Denver ad agencies, and was instrumental in creating and fine-tuning brand voices for both national and local clients. Infused with her belief in the power of technology to simplify everyday living, Molly's writing helps highlight the human benefit of technology for novices, experts, and everyone in-between.