Home Sharing in Multifamily Can Pay Off for Everyone
Whether it's Uber with cars or Airbnb with lodging, today's digital landscape offers more and more ways for people to make money while participating in the sharing economy. Multifamily operators and residents have hopped on this bandwagon, too, by finding a way to capitalize on vacant units through home sharing. Also referred to as flex living or short-term rental (STR) apartments, home sharing occurs when residents rent their primary residences for lodging to paying guests.
There are several different ways to structure these short-term rentals (STRs), including master lease, pop-up hotels during lease-ups and corporate housing. But in this blog, we'll focus on the home-sharing-as-an-amenity model.
Home sharing in this way offers revenue to both residents and multifamily operators. Residents can legally sublet their units through STR platforms like Airbnb-friendly apartments and earn money. This can be an attractive selling point for renters who can only afford their units if they're subsidized with subletting a few days a month. Plus, these STRs can be a boon for residents looking for lodging for visiting family and friends. On the other side of the equation, multifamily operators keep control of the amount of subleasing allowed at their properties and also earn a share of the revenues, typically through managing reservations and/or turning units between guests.
Lean Into Proptech to Enable Home Sharing
Just as booking platforms have fueled short term rentals in the single-family-home sector, software innovations like access control are also key to the sharing economy in the multifamily market. A cloud-based access control solution like RemoteLock is the critical foundation for home sharing, offering:
Keyless entry that's far more suitable for short-term guests
Random, time-bound PINs that are only good during reservation windows
Integrations with popular booking platforms that automate access code generation
Custom scheduling for cleaners and maintenance
Remote control of access via smartphone or laptop from anywhere
Consider the Pros & Cons
As of the third quarter of 2022, there were over 660,000 multifamily listings in the U.S. listed on Airbnb or Vrbo as short-term rentals (STRs). Clearly, this model is gaining in popularity. But before you launch into home sharing, it's wise to consider the pros and cons.
For those who embrace home sharing, the benefits can really impact the bottom line.
Reduces vacancy by diversifying your customer base to fill empty units
Boosts NOI by combating any seasonality issues in leasing in particular markets
Helps improve long-term lease-up rates, as some people use home sharing to test out a community and determine if it's right for them (e.g., pop-up hotel model)
Can be positioned as a profitable amenity to full-time residents
Opens up higher rental income potential versus traditional, year-long leases with fluctuating rates depending on the area's high and low seasons
On the flip side, you run the risk of alienating residents and even encouraging them to leave as STRs in multifamily can degrade privacy and feel like a hotel rather than a community. Other detractors are more wear and tear on the building due to frequent exits, entries and turnovers. Some property managers have also seen that STR guests are not as respectful of amenities and shared spaces. Finally, there are added liability/insurance as well as safety issues to consider with home sharing.
But ultimately, the choice to offer home sharing or not may come down to demand. Recent industry surveys show that a significant portion of renters under the age of 25 are interested in the opportunity to generate extra income through home sharing, while renters older than 65 are less enthusiastic. Because so much of today's rental market is comprised of Gen Zs and Millennials, multifamily operators should think hard about saying "absolutely no" to STRs and potentially alienating these groups.
Conduct Due Diligence
Before pressing "go" on a home sharing program, multifamily owners and property managers should do their research. The short-term rental market is a complex market with a wide range of regulations varying from city to city and state to state. Not only is it important to comply with local rules and regulations, but it can be costly if you don't. Non-compliance can result in penalties, fines and even prohibition of using your property as flex living space.
Is Home Sharing Right for Your Property?
As remote work continues to grow, more and more people who were once tied to an office are now taking advantage of flexible-living arrangements. Home sharing benefits these digital nomads as well as multifamily owners and residents. Guests enjoy accommodations beyond what a hotel may offer, like more space, kitchens and laundries. On the operator's side, home sharing addresses pain points like vacancy and seasonality, consequently mitigating risk and increasing property value. And residents win, too, by generating a little extra income. Technological innovations like RemoteLock have arrived that not only make home sharing possible, but also safe and convenient. With the right choice of software, multifamily owners and residents can easily manage as much or as little of the home-sharing processes as they want, while still generating valuable income.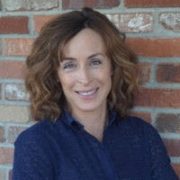 Molly Worth
Senior Writer
Molly Worth is RemoteLock's senior writer and editor, and is enthusiastic about making tech topics relatable and enjoyable. Prior to joining RemoteLock, she worked at several Denver ad agencies, and was instrumental in creating and fine-tuning brand voices for both national and local clients. Infused with her belief in the power of technology to simplify everyday living, Molly's writing helps highlight the human benefit of technology for novices, experts, and everyone in-between.