6 Ways Our Latest Integration Helps Property Managers Work Smarter
As RemoteLock CEO Nolan Mondrow pointed out in a Q&A, the name of the game today in business software is interoperability.
Property managers are quickly realizing the benefits of a complete access control solution based on open architecture. These systems smoothly integrate with other essential business software to build one powerful platform. That's why we're excited to roll out another integration to help our customers work more efficiently: RemoteLock + ButterflyMX. If you're an operator or property manager of a multifamily property, this integration opens up a host of efficiencies that you'll depend on day after day.
1. One Beautiful System … Ta-Da!
RemoteLock has always been known as a complete solution. Specifically, it accommodates both wireless smart locks and wired access control on one sleek platform. Now, with the integration with ButterflyMX, the industry's leading video-intercom access solution, customers can enjoy seamless, secure access control from the main entrance to every interior door. 
2. Choices Galore
RemoteLock is the platform that controls the most smart locks in the industry and is continuously adding more locks. So, multifamily customers can now opt for ButterflyMX video-intercoms at main entrances and then choose from over 80 smart-lock models, including Alfred, August, KeyInCode, Kwikset, Schlage, Yale and more. No exhaustive research or shopping needed! Just choose from the robust complement of smart locks on the RemoteLock platform. Or, ask a RemoteLock access control expert for guidance on the lock that best aligns with your budget, and your property's aesthetics and requirements.
3. Smoooooth User Experience
Your staff and residents use the intuitive ButterflyMX app right on their smartphones to manage daily access needs. Consequently, there's no messing around with different credentials for different doors. Property managers decide which doors operate with a swipe-to-open function or with a PIN. Either way, users love the convenience of getting from curb to their couches through one interface.
4. Visitors? Entrez-vous?
Visitor access couldn't be easier with the RemoteLock-ButterflyMX integration. Residents take on this task by creating Virtual Keys through the ButterflyMX mobile app, providing visitor access for every ButterflyMX intercom and keypad plus any unit or common doors enabled by RemoteLock software and smart locks. Have a family member visiting for a week? Then, Custom Virtual Keys, which have a specific start and end date, are ideal and super convenient. Finally, managers have remote control over visitor access, too, with the ability to grant access to a delivery or repair person on the fly, right from their smartphones or laptops.
5. Effortless Prospect Tours
Let prospective residents tour on their own schedules—even on weekends or after work—through the ButterflyMX app. It's easy via a RemoteLock smart lock on a model unit and a ButterflyMX six-digit Virtual Key. With these tools in place, you never miss a leasing opportunity while also saving valuable staff time.
6. Security Boost
Another key point: every time the ButterflyMX video-intercom is used, time- and date-stamped photos are taken. The photos are stored for one year and accessible by managers and staff. In their RemoteLock accounts, property managers can easily run reports including an event report, which also shows access events with a timestamp and method of entry, and an admin log, which gives a more in-depth report of events history and shows details like who the administrator was and the action performed. 
Take Advantage of This Advanced Integration
At RemoteLock, we believe the present and future of successful property management hinges on empowering our customers to customize solutions that meet their needs. Integrations with industry leaders like ButterflyMX are an essential part of tailoring an access control solution. That's why our open platform is the choice for those who want their access control to go beyond just granting access and become a transformational strategy that saves time and money, and keeps spaces more secure.
Want to learn more about RemoteLock's other integration partners and how our solution can help you work smarter? Chat with one of our experts today.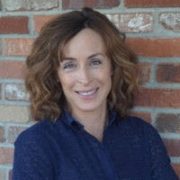 Molly Worth
Senior Writer
Molly Worth is RemoteLock's senior writer and editor, and is enthusiastic about making tech topics relatable and enjoyable. Prior to joining RemoteLock, she worked at several Denver ad agencies, and was instrumental in creating and fine-tuning brand voices for both national and local clients. Infused with her belief in the power of technology to simplify everyday living, Molly's writing helps highlight the human benefit of technology for novices, experts, and everyone in-between.