Access Control Systems: The Basics & Beyond
Smart locks have made access management easier than ever. Everyone from vacation rental owners to multi-family operators to businesses of all sizes are turning to these new modern gadgets to make access easy and boost security. But there are places where smart locks just don't fill the bill. Enter wired access control systems.
What is a wired access control system? Quite simply, this door system is hardwired into your property's power supply and requires its own panel and wiring to operate. Such a wired system is always installed by a professional and can run anywhere from $3,000 to as high as $10,000. While that's quite a bit more than the cost of a few quality smart locks, a wired access control system is a very secure and reliable solution for heavy-traffic doors with benefits that are well-worth it in the long run. With this wired system in place, you'll have a constant source of power to your busy door rather than relying on batteries, plus the flexibility to choose a variety of credential types. So exactly when and where do you need a wired access control system?

If you have a main entrance, entry gate, or other exterior door that sees high traffic …
Main entrances that see hundreds or even thousands of uses per day typically demand wired access control systems. These doors would quickly drain a smart lock's batteries and need multiple replacements per year. In addition, entry gates or other busy entrances that are located outside and separated from the main building don't usually have strong WiFi connectivity, ruling out a WiFi-enabled smart lock. On the flipside, a hardwired door relies on the building's power supply rather than batteries, so it operates just as long as your property has electricity.

If your main entrance is a glass door …
Whether single pane or double pane, glass doors bring great curb appeal to residential and commercial properties. But they also pose some challenges when it comes to access control. The trick is to use a magnetic lock installed at the top of the glass door. If your glass door is located on the interior of your property and sees less traffic, it may not require a wired system. But this will depend on the width of the doorframe. Determine this yourself by measuring the width of the door's stile, or the vertical bars on either side of the glass. In many cases, the stile is too narrow to support installation of a smart lock, so a wired access control system is a better fit.
If you have a parking garage …
Just like those heavily trafficked main entries, parking garages see lots of comings and goings each day. They are usually located farther away from the main building without the consistent WiFi connectivity needed to accommodate smart locks. A wired access control system answers the demands of parking garages, plus it offers many options for credential types from keypads, keyfobs, prox cards, and peel-and-stick readers. In this way, garage entry is quick and easy for both long-term guests or one-time visitors.
If you have an elevator or elevator bank …
A wired access control system is usually the only choice that's robust and durable enough to accommodate an elevator or multiple elevators serving many floors. If your property is mixed use with ground-floor retail and residences on upper floors, you'll want to control access to certain floors for certain users. With a universal access control platform like RemoteLock, managers have ultimate flexibility and customization options for all locks and all doors — even elevators — and can control every access point from a single, easy-to-use platform.
Bring It Together With the Right Software
Remember, these days your software choice is actually more important than your hardware. So, the first order of business is to ensure you're sourcing software that supports all locks and doors on your properties–those that are hardwired, too. There are more benefits to a cloud-based access control software like RemoteLock including:

Remotely control access from your smartphone or laptop, wherever you are.
Easily create or revoke access codes.
Choose the credential that works best—PINs, prox cards, key fobs, and more.
Scale your system from 10 doors to hundreds as your business grows.
Create user schedules for cleaners, maintenance, visitors, and more.
Know exactly who enters and exits your property—when and where, too.

Ready to learn more about the software that brings your wired access control system and smart locks under one intuitive platform? Talk to a RemoteLock expert today about how this software can transform operations for your properties.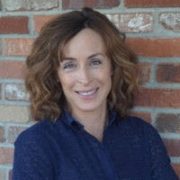 Molly Worth
Senior Writer
Molly Worth is RemoteLock's senior writer and editor, and is enthusiastic about making tech topics relatable and enjoyable. Prior to joining RemoteLock, she worked at several Denver ad agencies, and was instrumental in creating and fine-tuning brand voices for both national and local clients. Infused with her belief in the power of technology to simplify everyday living, Molly's writing helps highlight the human benefit of technology for novices, experts, and everyone in-between.