6 Tips to Attract Baby Boomers to Multi-family Housing
While there's always talk about what millennials and other young generations want as consumers, multi-family operators are increasingly shifting their sights to older demographics, specifically Baby Boomers, when it comes to attracting prospective residents. A recent survey by Freddie Mac reports that a whopping five million Baby Boomers plan to rent their next home. This flies in the face of logic that says young, fresh-out-of-college professionals who are just beginning to build their wealth and credit history represent the largest sector of growth in apartment renters. In fact, RentCafe reports that the number of renters aged 55 or older increased 28 percent, while millennials only increased by 3 percent from 2009 to 2015.
What's more, these Baby Boomers aren't looking for rocking chairs and bingo halls. They are active, educated, and discerning. And because they are likely to stay longer in their chosen digs than their younger counterparts, it's worth understanding and meeting their desires. So, here's what bubbles to the top for Baby Boomers when selecting a multi-family home.

1. Quality Amenities Are In Demand.
In this generation, some are fully retired. Others are still working and some make volunteering a priority. That said, most Baby Boomers want their buildings packed with quality amenities to enjoy their "unretirement." Multi-family properties with the latest fitness equipment, indoor and rooftop swimming pools, dog parks and grooming stations, and food service will win residents. Add to that a robust complement of onsite programming like happy hours, cooking and exercise classes, and games, and your property just might become a Boomer magnet. And while the nest is empty for these folks that doesn't mean they don't demand ample parking, playgrounds, and rentable common spaces (like a clubhouse) for visiting family.
2. Boomers Want Convenience
Having mowed lawns and shoveled snow for many years at their single-family homes, this generation is ready to take a hands-off approach to maintenance. This goes for building access, too. Boomers have come to expect secure, automated main entrances, as well as smart locks in multi-family housing units. They want it to be easy via a simple system requiring one credential versus an overly complicated one that requires a code here, a fob there, a keycard here. Buildings that employ a comprehensive access control solution (covering hardwired entrances and unit doors with smart locks) like RemoteLock can offer residents streamlined access via a tenant app along with their choice of credentials (PIN, key fob, card, mobile). When family and grandkids visit, these kinds of systems ensure smooth, safe entry for all the visitors, too.
3. Safety & Security Are Must-Haves
As they're likely coming from quieter neighborhoods where they've spent years raising families, this cohort wants well-kept buildings that make safety a top priority. Video monitoring and security systems are a given, but also consider securing access to amenities like pools and fitness centers with access control software and smart locks as described above.
4. Don't Forget About Online Reviews
When looking for a new home, 63% of Baby Boomers rely on online ratings and reviews to research the communities they're interested in. If apartment managers are not checking reviews every day, and responding to all of them—good and bad—you could be losing prospective residents. What's more, Boomers appreciate the personal touch, so don't always rely on the copy-and-paste approach to respond to reviews.
5. Rethink Design
The trend to boost apartment square footage to include home office space for the increasing number of remote workers is a boon for Boomers. They're willing to downsize, but not as much as the millennial crowd. Many properties across the U.S. are rethinking square footage and are increasing square footage by up to 50 square feet and/or offering more one-, two-, and three-bedroom layouts. Properties that offer storage space will also attract Baby Boomers, who likely have accumulated furniture they don't want to part with just yet.
On the new build front, AARP's respected housing expert, Rodney Harrell, PhD, recommends universal design to multi-family property developers. In the recently released 2021 MFE Concept Community report, he notes that "less than 2% of housing serves people of all ages. That means things as simple as wider doorways and zero-step entrances probably aren't being considered in many project designs." Developers would be wise to plan for this growing older population instead of falling back on designs that have worked in the past.
6. Home Sharing is Desirable for this Jet Set
Despite the global pandemic, this group is still tackling those bucket-list trips. An AARP survey reports that Boomers planned a total of four to five domestic, leisure trips and one to two international ones per year. What's more, when it comes to housing, "these travelers are significantly more open to trying more non-traditional options for international travel," states the report, mentioning both Airbnb and Vrbo as likely choices. With that in mind, multi-family properties may have luck pitching a value-added service like home sharing to this crowd. Via turn-key home sharing, Baby Boomers can thoroughly enjoy their playtime while making a few bucks on the side.
With Baby Boomers sitting on 53.2% of U.S. wealth, this is a desirable demographic that multi-family properties can't afford to ignore. With a bit of planning and some strategic investments like streamlined access control, you can capture the interest of this lucrative market who just may decide to lease up with you for the long haul.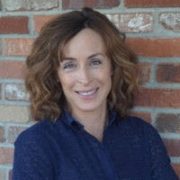 Molly Worth
Senior Writer
Molly Worth is RemoteLock's senior writer and editor, and is enthusiastic about making tech topics relatable and enjoyable. Prior to joining RemoteLock, she worked at several Denver ad agencies, and was instrumental in creating and fine-tuning brand voices for both national and local clients. Infused with her belief in the power of technology to simplify everyday living, Molly's writing helps highlight the human benefit of technology for novices, experts, and everyone in-between.