How to Gain Visibility With Electronic Access Control
See and Control Access at Every Door
When access is comprised of mechanical locks and physical keys, the property manager's job is extra challenging. Managing and entrusting hard keys to residents, leasing agents, maintenance, cleaning crews, repair professionals and more is a bit like passing out pieces of a 1,000-piece jigsaw puzzle. You hope they all come back safely and on time to complete your picture-perfect vision of a happy, secure building, but invariably a "piece" could be lost or compromised and a locksmith called for rekeying.
With traditional locks and keys, it's a guessing game for managers to ascertain who has access to a multi-family property. Instead of ensuring the safety and security of the building, managers are left wondering:
Are my current residents following the "do not duplicate" mandate on the key? If not, who actually has access to the building?
Are repair professionals only accessing authorized spaces in the building during a certain window?
What about shared spaces like the pool or fitness room? Are these being used only by residents who pay for these amenities?
What about "lost" keys? Are they really lost or in the hands of someone who could do some harm?
Today, with a cloud-based platform like RemoteLock, electronic access control has become crystal clear for multi-family property managers. From a single, easy-to-use platform, you can monitor entries and exits on every door, from anywhere. Here are more ways this modern, streamlined access management system gives you valuable visibility. 
Gain Clarity on Who Walks In and Out the Door
Instead of rekeying mechanical locks, you simply delete credentials for a resident who moves out and quickly add a new one for whomever moves in with electronic access control. There's no worry about former residents gaining access to the building or its amenities. You ensure the security of the building from a central point of command that allows you to add or delete access quickly from a laptop or mobile phone. 
Control Every Door
RemoteLock gives you universal access control, no matter the door. Our software works with a wide selection of Wi-Fi and Z-Wave smart locks from Schlage, Yale, Kwikset, and OpenEdge. Plus, we're always adding more to ensure your system is future proof, and can always take advantage of the latest smart lock technology. What's more, RemoteLock allows you to control hardwired commercial doors like main entries, garage doors, and elevators with floor-by-floor access. Our ReadyPIN technology with an algorithmic encryption key even allows control of doors that are not connected to Wi-Fi such as pool gates or maintenance outbuildings.
Keep Tabs on Staff, Vendors, Visitors
With a command center at your fingertips, you can provide PINs for maintenance, cleaners, or emergency repair professionals that expire at times you set. Employees are also in your line of sight as you assign them roles and appropriate access. You can run an audit of who entered which door at what time and quickly generate a report. Electronic access control offers security and efficiency at a whole new level. 
Make Business Growth a Distinct Reality
Interested in the new trend of home-sharing? A cloud-based platform like RemoteLock can open up new revenue streams by helping management and residents provide easy, secure access to short-term renters. Or, add services for residents like dry cleaning or a conference room that can be reserved. Today's renters are likely willing to pay for these convenient extras.
Electronic access control like RemoteLock is also infinitely scalable. You can add properties to your portfolio as your business grows. RemoteLock is also hardware-agnostic, providing customers more choice and flexibility than any other software when it comes to choosing the hardware they  use to secure doors throughout their portfolios. So even if you purchase a building with locks and hardwired access already in place, RemoteLock can integrate these legacy systems into one centralized dashboard. 
Put Cloud Technology Within Your Scope
For those late adopters who are still locked into older methods of access, now is the time to zero in on new technology. A cloud-enabled platform like RemoteLock gives property managers the necessary visibility to ensure safety and security. Plus, it proves its worth again and again in time saved, money saved without rekeying costs, resident satisfaction, and priceless peace of mind.
Ready to speak with an electronic access control expert? Contact RemoteLock today to learn how universal access control can bring clarity to your daily operations and your organization's future.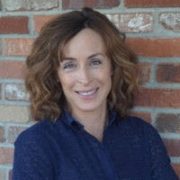 Molly Worth
Senior Writer
Molly Worth is RemoteLock's senior writer and editor, and is enthusiastic about making tech topics relatable and enjoyable. Prior to joining RemoteLock, she worked at several Denver ad agencies, and was instrumental in creating and fine-tuning brand voices for both national and local clients. Infused with her belief in the power of technology to simplify everyday living, Molly's writing helps highlight the human benefit of technology for novices, experts, and everyone in-between.