A Japanese Case Study: Throwing Away the Keys to the City
Have you ever wondered what your city will look like 50 years from now? Maybe it's full of high-speed trains, hydroponic greenhouses on every corner, even people in personal jetpacks and VR goggles. One city in Japan has taken a step into the future albeit sans jetpacks. Omitama, located an hour northeast of Tokyo, underwent what city officials termed "a digital transformation" at local schools and community centers. RemoteLock's Japanese distributor, Kozo Keikaku Engineering, Inc (KKE) leveraged the RemoteLock platform to develop a customer application for city-based facility reservations using smart locks and RemoteLock's access control software. After a period of proof of concept, the Omitama system was successfully rolled out in April 2021. Today, more than 100 buildings in 20 different cities are now using RemoteLock and "Machikagi," which translates to English as "town lock."
Before this smart technology came home to Omitama, citizens would apply for reservations directly to the city hall, usually by phone or by a visit, to use these gyms for sports like basketball, volleyball, and dance, as well as to use community center spaces for handicrafts and meetings. Then, the user would visit the town hall or school, or both, to retrieve and return physical keys to these spaces. Additionally, teachers or administrators at the schools were burdened with telephone inquiries about usage, applications or schedule changes, as well as all the paperwork that went along with this analog process.
While city administrators were beginning to realize the inefficiencies of this whole process, two other factors came into play that accelerated digital adoption: the closing of some schools and the pandemic. Due to Japan's declining birth rate, six schools were scheduled for closure in Omitama. In order to still allow access to these facilities for community activities, the city would have to maintain and manage each school where there were no janitors. Lastly, the Coronavirus pandemic forced the city to seek out access procedures that minimized face-to-face interactions like many businesses and communities around the world.
Omitama chose two schools to test with the help of KKE and a free trial period. One is a busy school with a large population and heavy facility usage; the other is now closed due to school consolidation. Smart locks were installed at both front entrances of each school and at the entrances to the gymnasiums. These locks were then connected to RemoteLock's cloud-based software which allows remote control and integrates with an online reservation system. That's Machikagi in action!
The prototype was a promising success. City officials report feedback from citizens like "It's amazing!" and "It's convenient because I can make a reservation from home." School administrators and teachers were equally grateful with one teacher stating, "It's amazing. The phone doesn't ring. I can concentrate on my work." Overall, the city estimates that the new system will improve convenience and reduce costs by 30% per year.
Not only did Omitama eliminate human errors of losing keys and mishandling paperwork or communications, but the city found a system that could be easily rolled out and replicated throughout every elementary and junior high school, which it did in the months following. RemoteLock's software is designed to easily scale, allowing users to go from a few doors to thousands.
Now, the secret's out, and 20 other municipalities have followed in the footsteps of Omitama. KKE reports that 60 more cities and towns have inquired about using the RemoteLock system on their municipal buildings to improve efficiency and finally get rid of an antiquated, time-consuming process based on physical keys.
Ready to bring your building into the future with leading-edge access control software? Talk with one of RemoteLock's access control experts today.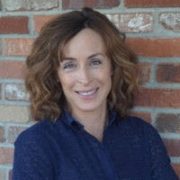 Molly Worth
Senior Writer
Molly Worth is RemoteLock's senior writer and editor, and is enthusiastic about making tech topics relatable and enjoyable. Prior to joining RemoteLock, she worked at several Denver ad agencies, and was instrumental in creating and fine-tuning brand voices for both national and local clients. Infused with her belief in the power of technology to simplify everyday living, Molly's writing helps highlight the human benefit of technology for novices, experts, and everyone in-between.