The 12 Yays of Access
At RemoteLock, we lean into our corporate values of "Respect It, Own It, Improve It," 365 days a year. That's why it's so rewarding for us to hear from our customers that RemoteLock is delivering on our promises and offering the best access control solutions possible. So, in the spirit of the holidays, we offer you "12 Yays" from our customers and wish you the best in the New Year.
One Sterling Recommendation
"RemoteLock has superior quality products. We love them! Their customer service is just as awesome. We've used RemoteLock at our business and their Tech Support is always professional and helpful. We highly recommend RemoteLock!" —Phebe M.
Two Follow-Ups
"Had a lock ownership transfer when I bought a property. RemoteLock staff followed up with me twice, walked me through the process and gave me a quick tutorial on use. Shout out to Zack C. for their amazing help!" —Timothy M.
Three Expedient People
"Our vacation [rental] team is running with three people. And even though we've added 25 units, it's still just three people. That's been a really good component. RemoteLock is convenient and helpful for the operation of our rentals." —Drew S.
Four Years A Runnin'
"Awesome after-sale experience with RemoteLock. I've been dealing with them for four years now and they never missed a chance to impress me at every touch point. Well done and keep it up!"—Alaa S.
5000 Series Smart Locks
"I installed three 5000 deadbolt Wi-Fi locks two weeks ago. The hardware instructions easily got me through the install, and the super clear connection instructions got the locks on my network with users set up. Kudos on really strong documentation and quick response from the support team." —Charles V.
Six Units Humming
"We had six units when we started with RemoteLock. In those first days the codes were sent automatically … I couldn't believe it! It was just so cool!" —Samantha H.
Peace of Mind 24-Seven
"We love that access codes can be set to expire after a set amount of time, and the ability to control access remotely is important for safety and security." —Will H.
Eight Years of Thriving
"I've been using RemoteLock for over 8 years and am very happy with the product and the customer service. They have always taken care of me." —Fred C.
Cloud Nine Integrations
"So having the software that integrated with our systems was vitally important. Without that, it didn't make sense to me. I'd still have the manual aspect (of changing codes) with the locks. Whereas now, I don't. So that was the reason I chose RemoteLock." —Sophie L.
10K & Counting
"My HOA in Keystone, CO, went with this company [RemoteLock]. The savings are nearly $10,000 per year versus the old card key system." —Kevin D.
11 Sites Connecting
"With the RemoteLock solution, all connected sites are managed easily from our own desks. This provides a huge time-savings. Property staff are able to simply update codes into the system, delete access, assign new access and it's all effective immediately. We're no longer tracking where hard keys are, or who might have access." —Rob P.
12 Years of Universal Access Control
RemoteLock was founded in 2011 to give customers the ultimate flexibility in access control. 2023 marks our 12th year and more opportunities to add even more smart locks, helpful integrations and satisfied customers to our platform.
Request a consultation if you'd like to become one of our happy customers.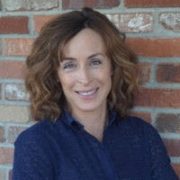 Molly Worth
Senior Writer
Molly Worth is RemoteLock's senior writer and editor, and is enthusiastic about making tech topics relatable and enjoyable. Prior to joining RemoteLock, she worked at several Denver ad agencies, and was instrumental in creating and fine-tuning brand voices for both national and local clients. Infused with her belief in the power of technology to simplify everyday living, Molly's writing helps highlight the human benefit of technology for novices, experts, and everyone in-between.