Don't Start A Glamping Business Without This One Technology
If your idea of roughing it is going a night without your thermoregulating bed linens, then you may want to check out Missing Hotel, a glamping business in Austin, TX's hill country. Glamorous camping (i.e., glamping) is a way to experience nature without forgoing modern luxuries.
Founded and operated by Samantha (Sam) and Stephen Hopkins, Missing Hotel is comprised of 11 structures—8 geodesic domes and 3 tiny homes—on several acres of land that backs up to the nearly 50,000 acres of the Balcones Canyonlands Wildlife Refuge. This glamping business promises "a dreamy cocoon to rest, reflect and recharge." The shelters are elegantly if sparsely outfitted and feature AC, private bathrooms, showers and personal plunge pools.
For Sam and Stephen, the realization of their glamping business was something they'd dreamed about for a long time. "We traveled a lot," relates Sam about their early years together. They visited 50 countries altogether, including a stay in an overwater bungalow in Fiji and a glamping experience in Africa. It was this African safari trip that cemented the vision for Missing Hotel. "I was just blown away at the concept of staying in a tent but having all the luxuries of home," Sam remarks.
As is usually the case, there were a few practicalities that came with bringing the dream to reality. There was clearing the land of several tons of invasive cedar, drilling 650 feet for water and getting power to all the units. And, once the shelters were built after weeks of 16-hour days, let's not forget the challenge of access control.
Glamping + Access
Sam and Stephen were savvy enough to realize they needed smart locks, and they were hoping for automation of access control, too. "He [Stephen] researched locks for days and reached out to 5 or 6 companies," Sam explains. "We really got the same answer from everyone that we were too small for what we were seeking—the automation and type of locks we wanted. We pretty much got shot down by everyone because we weren't big enough."
So, they installed smart locks on the first phase of shelters and manually changed each lock code after a guest would depart and another would arrive. The tipping point was the week that the property's ranch manager was out sick. "It was so exhausting!" Sam says, recalling having to do this herself. "And it was so easy to transpose the numbers and people were getting locked out. So I just Googled 'automated remote lock system,' and RemoteLock came up."
The couple had six units online when they started with RemoteLock. "In those first days the codes were set automatically. I couldn't believe it! It was just so cool!" enthuses Sam.
"I couldn't believe it! It was just so cool!"
The power of RemoteLock has real impacts for a business this size that is mostly managed by just a husband and wife. "It really helps eliminate that human error," points out Sam. They like the access code to be the last four digits of the guest's phone number. "It's just easier to remember and you don't have to scramble on your phone to get into your room. It was really important for us to have that be the code, not just randomly generating a code."
Better yet, RemoteLock connects with Akia, a guest messaging platform that works like an app and is sent through text. "It imports the reservation and automatically sets the code and eliminates the human error component," sums up Sam.
As for not interacting with guests in person, Sam says that did take some getting used to. "I will say that I think a lot of people are coming out here to be introspective and isolated. And they enjoy not having to talk with someone when they come on site. They can just go do their thing. I think if you asked 10 guests, most would prefer the self-check-in."
Sam highly recommends RemoteLock, and she says the product itself does all the convincing. "I'd tell anyone interested to do that 15-day trial. And after that first code is set for them automatically, they'd be hooked."
"… after that first code is set for them automatically, they'd be hooked."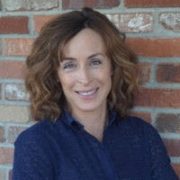 Molly Worth
Senior Writer
Molly Worth is RemoteLock's senior writer and editor, and is enthusiastic about making tech topics relatable and enjoyable. Prior to joining RemoteLock, she worked at several Denver ad agencies, and was instrumental in creating and fine-tuning brand voices for both national and local clients. Infused with her belief in the power of technology to simplify everyday living, Molly's writing helps highlight the human benefit of technology for novices, experts, and everyone in-between.