Integrations Transform a Vacation Rental Business
Jacqueline Wilson, owner of Biloxi Beach Resort Rentals, is helping to build a new image for her community. Years ago, this area along the Mississippi Gulf Coast relied mostly on the fishing industry to fuel its mediocre economy. "When people think of Mississippi, they think of hillbillies and pickup trucks and no shoes! And that's not us," asserts Wilson. Today, with the help of vacation rental businesses like Wilson's, big casinos and the country's largest man-made beach, Biloxi has been transformed into a tourist destination for travelers seeking everything from gambling to biking to beach fun.
Having been in the vacation rental business for over a decade, Wilson has seen another transformation in her industry thanks to the emergence of proptech and its many benefits.
Biloxi Beach Resort Rentals, which comprises 150 vacation rental units, has gone digital in so many aspects of its operations. Now, she's benefiting from 2.0 of this digital transformation: the interoperability of systems through integrations. She has software for access control (RemoteLock) and software for property management (Escapia). Since they now integrate, she's seen a big drop in time-consuming tasks.
Before the integration, Wilson and her staff would jump between the two softwares. A reservation would come in from Escapia and someone would manually enter this info into RemoteLock to create an access code. Then, there was a jump back to Escapia to include the access code in the confirmation email that went back to the guest. Now, once a booking is approved, the integration prompts the automatic delivery of a unique access code to the guest. "The codes automatically flow over, and they email out, and it's making my life a whole lot easier," relates Wilson. "For reservations, RemoteLock has changed our life."
"For reservations, RemoteLock has changed our life."
She contrasts this efficiency with the few remaining properties under her management that still have mechanical locks and physical keys in lockboxes. "It's such a pain," she admits. "We have to change the code for each guest. And if there's work to be done at one of these units, housekeeping and maintenance have to get a physical key from a manager. So if there's an emergency and they need to get into the unit after hours then we have to go to our office and get the key."
Another benefit of this digital transformation: enhanced safety. She no longer worries about lost keys falling into the wrong hands or having to rekey locks. Whether it's a single guest or a group of 10 guests, there are no keys to manage, but rather a time-bound PIN that works during the reservation window. "It's just changed our business in so many ways, not just streamlining our business but making it safer as well," Wilson comments.
Speaking of safety, she now enjoys complete visibility of access at all her properties. "The dashboard … I look at it every day," she says. "And that's what I tell my maintenance manager: every morning and every evening before you leave, you look at that dashboard." Wilson can see if any locks went offline, battery levels, as well as access events at every door. It also allows her to put safety first for her guests. "Sometimes at night, I get on my phone and I look to see which units are not locked. And if it's one or two o'clock in the morning and your door's not locked, I'm gonna lock it for ya!"
"It's just changed our business in so many ways, not just streamlining our business but making it safer as well."
With her extensive experience, Wilson has no trouble summing up her best practices. "I can't live without RemoteLock, Escapia or Breezeway! I can't do it," she says, laughing.
"And if you are starting your business today, you need a digital lock," she says. "If you're managing multiples, you need software to manage them. And as far as I know, RemoteLock has got that market cornered."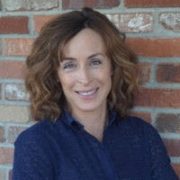 Molly Worth
Senior Writer
Molly Worth is RemoteLock's senior writer and editor, and is enthusiastic about making tech topics relatable and enjoyable. Prior to joining RemoteLock, she worked at several Denver ad agencies, and was instrumental in creating and fine-tuning brand voices for both national and local clients. Infused with her belief in the power of technology to simplify everyday living, Molly's writing helps highlight the human benefit of technology for novices, experts, and everyone in-between.