The Search for a Weatherproof Smart Lock
Whether running a vacation rental business or a multifamily community, many RemoteLock customers are lucky enough to live and work in coastal areas and mountain towns. And while so many travelers and residents relish the natural elements of sea, sun and snow, smart locks aren't so crazy about extreme weather. Luckily, smart lock manufacturers have prepared for the whims of Mother Nature in designing a weatherproof smart lock. Here, we review grades of smart locks as developed by the ANSI (American National Standards Institute), as well as which smart locks are best suited for properties dealing with extreme precipitation, heat or cold.
Smart Lock Grades
The ANSI lock grading system was developed to measure the strength and durability of a lock. The ANSI lock grade system provides an indication as to the quality of the lock being purchased. The system is composed of three lock grades.
Grade 3 is the least secure of the three lock grades. It's considered basic door hardware that you often find on residential units or homes. While the least expensive, locks in this grade are not highly secure. Grade 3 locks must handle 200,000 cycles or 200,000 lock/unlock operations.

Grade 2 is the next level up in terms of testing and security. Grade 2 locks are usually sufficient for "light commercial" applications and exceed the requirements for residential properties. These locks must handle 400,000 cycles.

Grade 1 is the top-of-the-line lock rating. They are typically used for commercial security, but there are some current trends for residential use, particularly with electronic locks. These locks are typically the most expensive and you won't find as many styles or finish options. They must withstand 800,000 cycles.
Is There a Weatherproof Smart Lock Out There?
To determine if there's a weatherproof smart lock on the market that can withstand a harsh climate, we started with RemoteLock dealer and integrator, Robert Friedman. He runs Wiki Locks and Pop-A-Lock in Kailua-Kona, Hawaii. Friedman has been in business for five years and has outfitted approximately 250 properties on the island with several models of KeyInCode 5000 (Grade 2) smart locks. RemoteLock Regional Sales Manager David Dearman confirms that Friedman and another dealer in the Hawaiian islands often order and install these KeyInCode locks, a good option for a weatherproof smart lock.
"I've installed locks pretty close to the coast, and they've been operating well for over two years," says Friedman. The Big Island typically sees 130-200 inches of rain annually. In addition to withstanding all this moisture, these smart locks face more salt in the air from the ocean, which accelerates corrosion. "The locks are made well with no plastic parts," he adds. While locks sold in big box retailers can seem convenient at the time of purchase, Friedman points out that most of these locks are not well suited for these types of environments and are likely to fail.
RemoteLock's Commercial Sales Consultant Mike Muenzenmayer concurs that the KeyInCode 5000 smart locks are indeed what he considers "marine grade," as they perform well in coastal climates. "They have larger buttons to deter salt from penetrating, as well as acrylic keypads," points out Muenzenmayer. He also notes that exterior smart locks located in an open, unprotected setting with no porch or overhang should consider a cover.
Muenzenmayer also recommends the Schlage Encode Deadbolt (Grade 1) to those looking for a weatherproof smart lock. Its description even lays out the exact temperatures the smart lock will withstand: outside lock body, -31F to 150.8F; inside lock body, 14F to 122F. So, this smart lock would also work well in super-hot climates and mountain locales, too.
Getting the Most Out of Your Smart Lock
Regardless of their ability to withstand harsh conditions, Friedman knows the best part about these smart locks is that they can be controlled with RemoteLock software. He notes several of his clients that run property management firms and a church with lots of access points and the need for different access permissions on certain doors. "The RemoteLock solution is great for property managers. They're controlling multiple doors and they have one maintenance group and one cleaning group and they want to give out one PIN." Friedman says all of his customers are happy with RemoteLock and those who are absentee landlords really value the peace of mind it affords. "They know from a text when a guest arrives or the cleaners get in."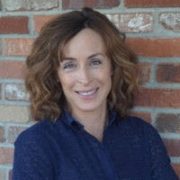 Molly Worth
Senior Writer
Molly Worth is RemoteLock's senior writer and editor, and is enthusiastic about making tech topics relatable and enjoyable. Prior to joining RemoteLock, she worked at several Denver ad agencies, and was instrumental in creating and fine-tuning brand voices for both national and local clients. Infused with her belief in the power of technology to simplify everyday living, Molly's writing helps highlight the human benefit of technology for novices, experts, and everyone in-between.