Commercial Access Control for Every Door
Streamline the operations of your commercial property with software for smart locks from the leading brands and wired access hardware, too. RemoteLock's access control platform for commercial buildings manages every door and allows you to customize access for tenants, staff, maintenance and more.
Talk to an Expert Today
A Solution for Every Door
RemoteLock makes access control easy because we support every kind of connectivity and every kind of door.
Software for Working Smarter
RemoteLock scales to your property's needs and can manage any door, including interior offices, elevators, garages, and other unmanaged doors.
Use RemoteLock as a stand-alone solution. Or, take advantage of our integrations with the property management or HR software you're already using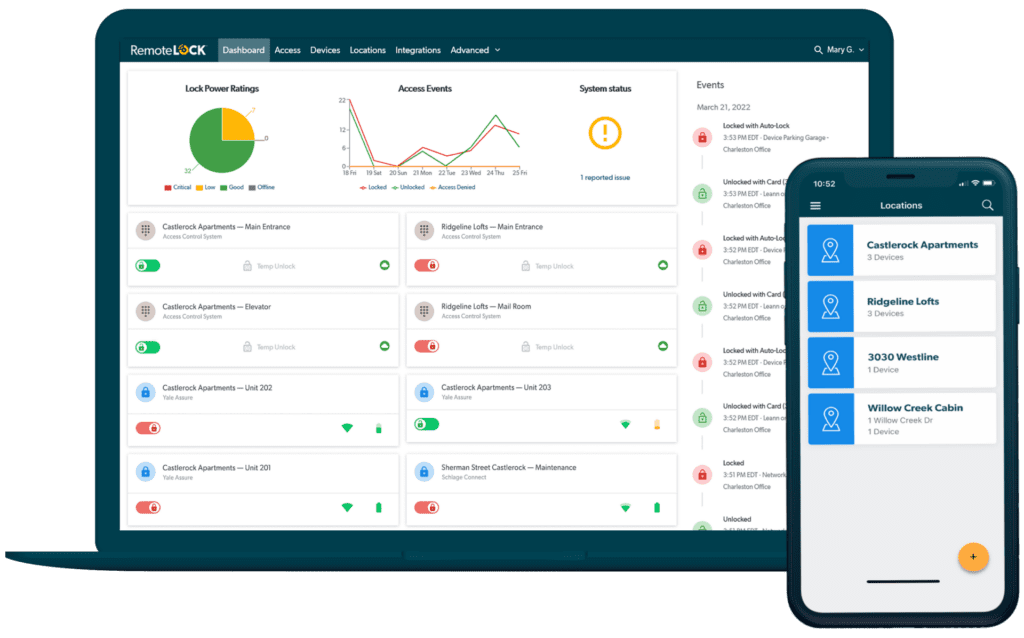 Seamlessly Integrate With Leading Brands
Maximize Powerful Technology
Smart locks paired with RemoteLock software are a powerhouse solution for multifamily properties.
Scale Fearlessly
RemoteLock is built to scale. Start small, then add doors to build an enterprise-wide solution.
Choose Your Credential
PINs, key fobs and cards, mobile—our flexible platform gives you choices.
Customize Access Schedules
Easily create specific access permissions for deliveries and maintenance.
It's Time to Lock Down Access the Smart Way!
With commercial access control powered by RemoteLock software, operations are streamlined and your bottom line gets a boost. Talk with us today about how it can work for you.
Request a Consult