Access Control Made Easy
for Multifamily
Book a Meeting With an Expert
Unlock Universal Access Control
Streamline the operations of your multifamily property with a software solution for smart locks from the leading brands and wired access hardware, too.
A Solution for Every Door
RemoteLock makes access control easy because we support every kind of connectivity and every kind of door.
Software for Working Smarter
With cloud-based access control software from RemoteLock and your choice of smart locks, keys are things of the past. So no more tracking keys or rekeying costs. And that means more time to focus on growing revenue and occupancy.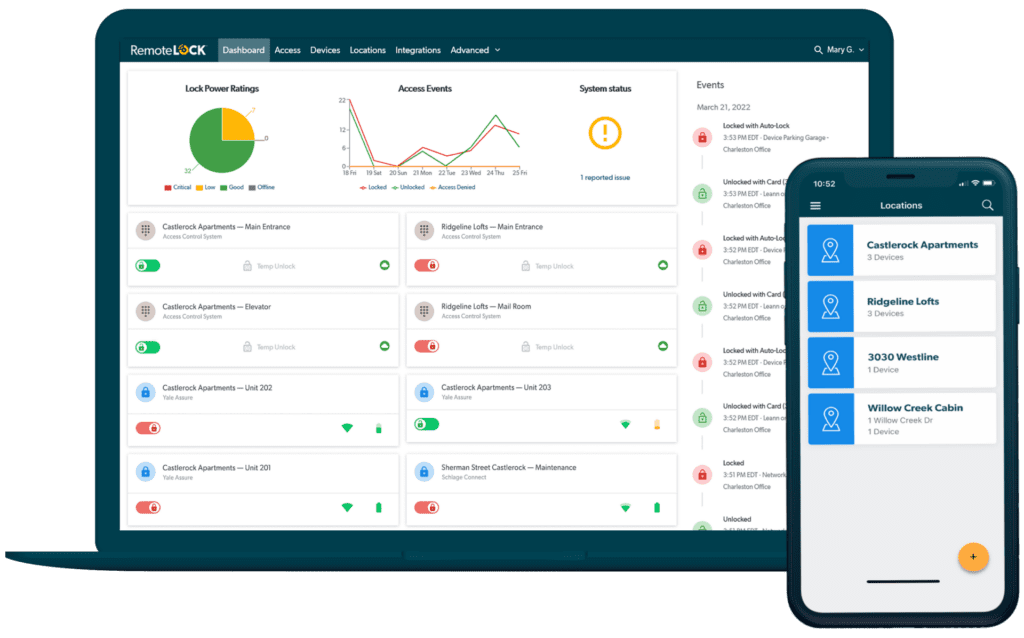 Maximize Powerful Technology
Smart locks paired with RemoteLock software are a powerhouse solution for multifamily properties.
24/7 Remote Control
Create and revoke access codes from an app on your smartphone from anywhere, anytime.
Choose Your Credential
PINs, key fobs and cards, mobile—our flexible platform gives you choices.
Customize Access Schedules
Easily create specific access permissions for cleaners and maintenance.
It's Time to Lock Down Access the Smart Way!
With multifamily access control powered by RemoteLock software, resident satisfaction and your bottom line get a boost. Talk with us today about how it can work for you.
Request a Consult