Who Needs Access?
Customize access schedules for everyone—employees, tenants, maintenance, guests. Long-term users get more permanent credentials, while guests and maintenance get self-expiring PINs that work during set times.
Every Door. Every Property. One App.
RemoteLock can manage almost any door. Secure office doors, commercial doors, main entrances, garages, elevators and much more from a single, intuitive app.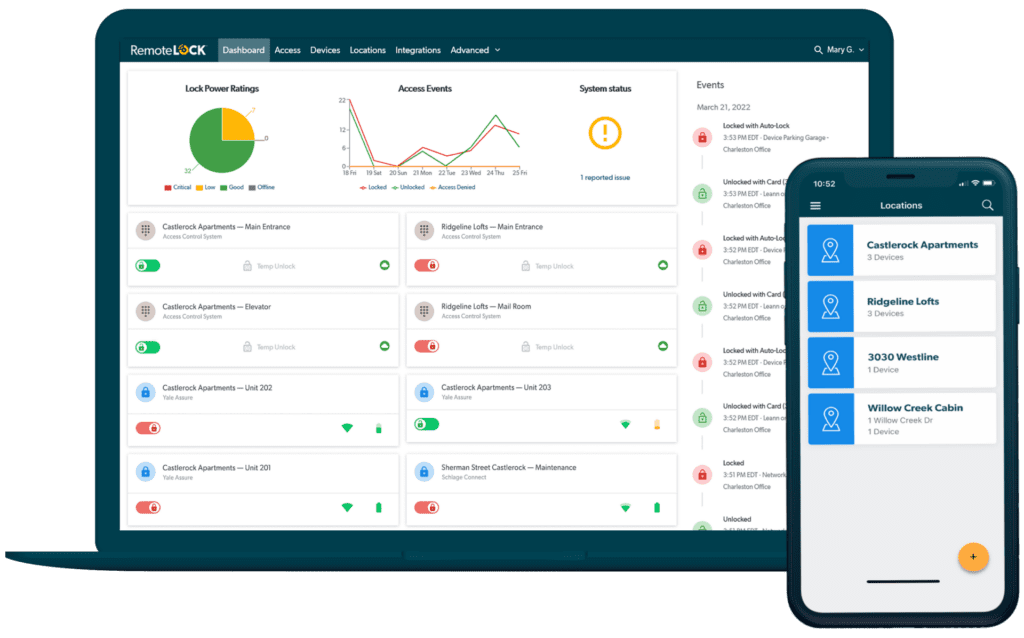 Hardware Flexibility is Built-In
Choose from an unparalleled selection of wired and wireless hardware. Build the user experience you want with PINs, prox cards, mobile credentials and more.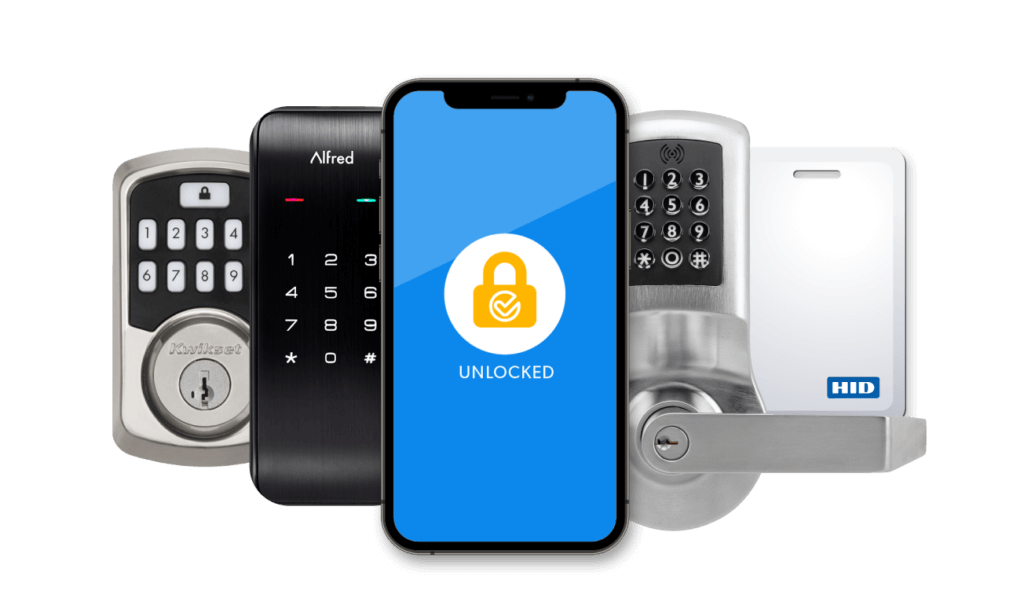 Enjoy Time-Saving Power Features
Our software is easy to learn and makes managing access painless. Quickly provide access to custom groups of doors. Save and reuse customized schedules.
You're Always In-The-Know
Reports are easy to run and customize. Instantly see who's coming and going, and where. Set up notifications for when employees or visitors arrive, batteries are low, locks go offline and more.
Talk With Our Access Experts Today
Book a consultation with our experienced team, and we'll help you find the perfect access solution for your unique property.